TALKING WITH... ASIA MUHAMMED
September, 2007 continued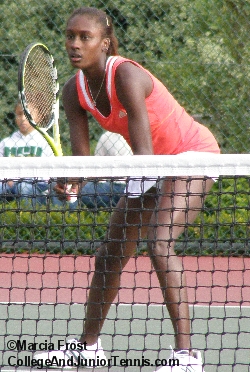 Q: At what age did you start playing tennis?
A: "Eight."

Q: When did you play your first tournament?
A: "Nine and a half, maybe. A local in Vegas."

Q:Where do you train?
A: "I did train at the Andre Agassi Boys & Girls Club. Now I just train with my coach Tim Blenkiron full-time at the Hilton."
* * *