I have heard nothing but good things about the Blue Gray Tennis Classic for years so when Tournament Director Paul Winn invited me to come to the Banquet and watch some of the matches the following morning, I just had to take a break from the USTA National Spring Championships and check it out. The drive between Mobile and Montgomery was a bit longer than I had expected, but it was worth the trip.
The Blue Gray Tennis Classic was founded in 1949 by Jack Bushman, a former college player for Louisiana State University who was then President of the Southern Lawn Tennis Association. It was started as an individual competition for college players. Jack Bushman suggested to coaches that it become a team event as a "warmup" to the NCAAs and that format was adopted in 1983. Since its inception, the Blue Gray Tennis Classic has seen some of the top players in college tennis pass through. Among those, seven would become Grand Slam event singles finalists and thirty who would actually win doubles titles in the Majors.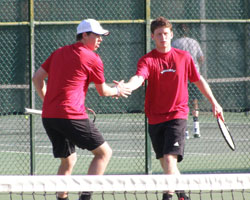 One of the things that makes this tournament so great is the way the tennis community of Montgomery comes together in support. There is even mention of the Blue Gray Classic on the local news and radio. The majority of the sponsors are local rather than national organizations and the players are housed in homes rather than hotels.

The event began with a banquet at the Wyn Lakes Golf and Country Club (one of the sponsors) where each team is given a table pre-decorated with their team's flag. The banquet included Hall of Fame presentations for this year's inductees -- Andrew Burrow, a former NCAA singles champion who is now the Director of Tennis at the Montgomery Country Club, and Dani Leal, who played for Pepperdine and later Auburn-Montgomery, when he returned to school to get his degree, now the Director of Tennis for Wyn Lakes. The evening was filled with food, music, a slideshow of photos and (short) speeches before the players went off to stay with their "host families."
Unfortunately, I was due back in Mobile so I didn't get to stay long for the matches. I was amazed at how many spectators there were (admission is free throughout the tournament) at 9:00 am as Brown vs. Auburn and North Carolina State vs. Notre Dame took the court. It was top college tennis all the way for all to see as the matches continued throughout the day with top-seeded Tulsa against William and Mary; Oklahoma vs. Boise State; Penn State vs. Alabama; Oklahoma State vs. Furman; Texas Tech vs. Wisconsin; and No. 2 Virginia Commonwealth against Fresno State. Though VCU would fall in the second round to Texas Tech, Tulsa held its No. 1 spot to the end, eventually beating Texas Tech in the finals.
Tulsa University became the first school from Oklahoma to win the Blue Gray Classic. The Hurricanes also became the first team in the tournament's history to have three MVPs from the same school. Victor Kolik received the honor this year, joining past teammates Arnau Brugues and Alberto Sottocorno.
I hope to spend a lot more time at the 60th Annual Blue Gray Classic next year to watch 16 top college tennis teams show their best to Montgomery, Alabama.
Until Next Year,
Marcia Frost
FINALS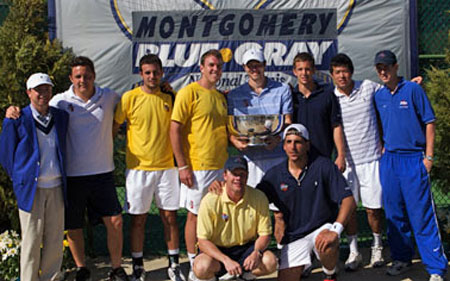 Tulsa 4, Texas Tech 0
Arnau Brugues (Tulsa) defeated Bojan Szumanski (Texas Tech), 6-4,6-1
Ricardo Soriano (Tulsa) vs. Sinisa Markovic (Texas Tech), Did Not Finish
Victor Kolik (Tulsa) defeated Lenoir Ramos (Texas Tech), 6-2,6-1
Will Gray (Tulsa) vs. Ilya Babinciuc (Texas Tech), Did Not Finish
Alberto Sottocorno (Tulsa) defeated Christian Rojmar (Texas Tech), 7-5,6-3
Ross Cunningham (Tulsa) vs. Michael Breler (Texas Tech), Did Not Finish
Andy Connelly/Ross Cunningham (Tulsa) defeated Bojan Szumanski/Christian Rojmar (Texas Tech), 8-4
Arnau Brugues/Ricardo Soriano (Tulsa) defeated Michael Breler/Sinisa Markovic (Texas Tech), 8-3
Victor Kolik/Alberto Sottocorno (Tulsa) vs. Milos Kutudija/Illya Babinciuc (Texas Tech), Did Not Finish

THIRD PLACE
Oklahoma State 4, Virginia Commonwealth 1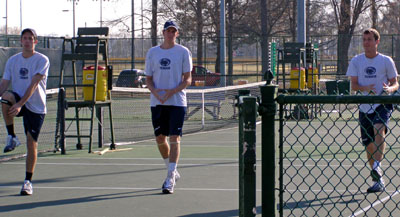 For full draws and more information, visit BlueGrayTennis.com
We search millions of flight and hotel combinations, to get the best deals. Yes! Getaways makes booking your next vacation as easy as it can get - BOOK TODAY at Yesgetaways.com!
---

Monthly Guides to
College Tennis Planning
Available in Kindle, Print & EBook
for H.S. Seniors
and H.S. Juniors
---
---
CHECK OUT OUR
TENNIS BOOKSTORE
---
---
---
---
---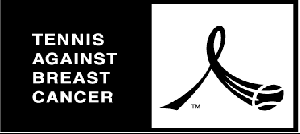 ---
---
Return to:
College And Junior Tennis