BRAD DANCER NAMED ILLINOIS COACH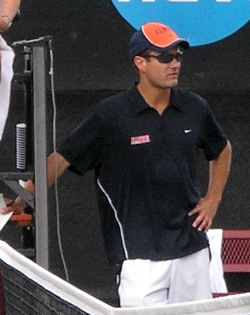 The University of Illinois has named current Associate Head Coach Brad Dancer to the position of Head Coach. Brad replaces Craig Tiley, who resigned earlier this month to take a job as of Director of Player Development for Tennis Australia. Coach Tiley led the men's team to eight straight Big Ten titles as well as an NCAA Championship (2003) during his 12 years.

Before coming to Illinois, Brad Dancer coached the Fresno State men and the Arizona women. He has also coached pros such as Martina Navritalova & Patty Schnyder, as well as Fed Cup and World Team Tennis.