TALKING WITH... BRADLEY KLAHN
March, 2008 continued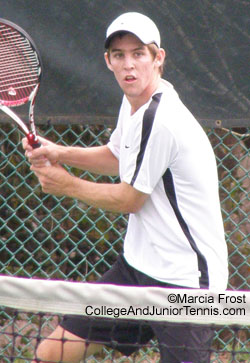 Q: I know that you have already committed to college. Why did you pick Stanford?
A: "Probably the combination of academics and tennis there. The school -- the campus there is awesome -- the coaches, facility, the players on the team are one of the main decisions I would think for choosing a school and I like all of them. "
Q: "Where do you train?"
A: "Rancho Bernardo Community Tennis Center."
Q: "With any particular coach?"
A: "Lee Merry."
* * *
---