Sunday, January 2, 2005-Day Two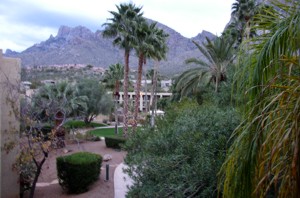 There was no Arizona heat today as the players headed to an unbelievable fourteen sites to play away the chill. I bundled up in layers and continued on my quest to catch all the age groups by the end of the week.
I was at the 16s locations today where the seeds continued to drop. Yesterday top-seeded Josh Siony was eliminated by Eric Lee and today three more seeded players fell in the boys 16s. Jay Sweet led Jonathan Wolf, 6-4,2-6,3-4 when the No. 8 seed was forced to retire injured. Also gone today in the boys 16s were No. 7 Nicolas Meister, to Michael Eraso, and Zach Hunter squeezed by the eleventh-seeded Nader Daylami, 6-7(6),6-1,7-5.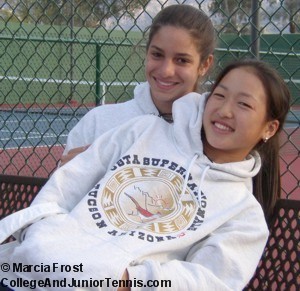 It's turning out to be a great year for the McHale sisters. Christina took home the gold ball at the Girls 12 National Winter Championships on Saturday and today Lauren caused a major upset at the Girls 16s when she removed the third-seeded Joanna Mather, 2-6,6-4,6-3. A little later the No. 29 Asia Muhammad removed the second-seeded Kendra Ivey in straight sets. I was also on hand to see an incredible match between Shinann Featherston and Lauren Ritz that Lauren just barely pulled out in a third set tiebreaker.
In the boys 18 round of 32 there were three minor upsets -- Brandon Kuchta eliminated No. 12 Derek Danziger, William Gray defeated No. 17 Daniel Krause and Jck Levis beat Christopher Racz. The girls 18s moved right on to the round of 16 as planned.
Surprises continued in the girls 14s. On the first day of play No. 4 Chelcie Abijian dropped to Brittney Faber and No. 11 Alexandra Henry lost to Tiffany Tran. Today Brittney had another boost to her draw when No. 19 Charlotte Eziatty withdrew, as did No. 3 Jordana Kono. The boys 14s continued true to form with the only unexpected result when Alex Schali prevailed over No. 15 Grant Garner.
The Boys 12s headed into the round of 16 with all of the seeds in place. The only unexpected result in the Girls 12s was Alexandra Khabibulin's 6-4,6-3 win over No. 13 Sabrina Kierberg.
The forecast does not look good for Monday and Tuesday. Just as it did with the National Winter Championships last week, it looks like the rain will cause delays in this week Copper Bowl play, but I'll be around to report on the excitement on and off the court.
Until Tomorrow,
Marcia Frost
pictured above: Hilton El Conquistador Hotel; Lauren McHale & Shoko Okuda
| | | |
| --- | --- | --- |
| Jay Sweet | Ashley Neumann | Kathryn Kitts |
| Lauren Ritz | Jonathan Wolf | Laurel Bolesky |
CLICK HERE FOR FULL DRAWS
click on a photo to enlarge
Elizabeth Marsico
Benn Marler
Dara Dwojewski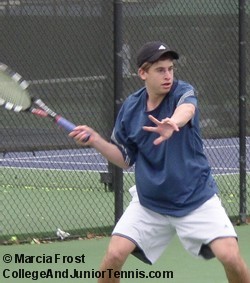 Michael Johnsen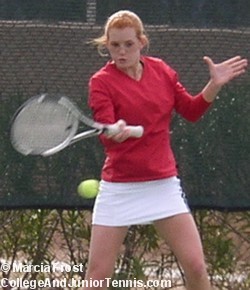 Lindsay Clark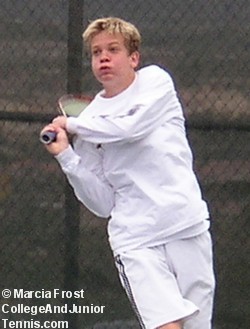 Russell Brockett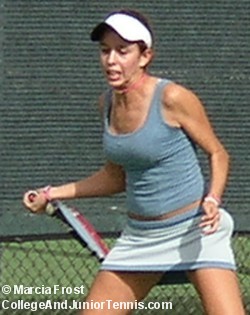 Rachel Saiontz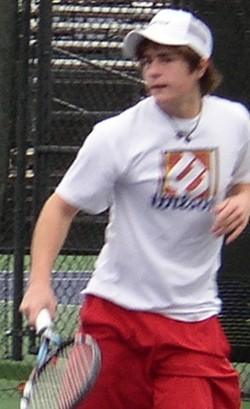 Simon Meske
Chloe Jones

Monthly Guides to
College Tennis Planning
Available in Kindle, Print & EBook
for H.S. Seniors
and H.S. Juniors
---

Help raise funds for
breast & ovarian cancer by
purchasing Tami Agassi's
book of Celebrity Recipes
---
---
Return to:
College And Junior
Tennis Homepage