NTC Director Bill Mountford with Girls Varsity Winner Catherine Zawadzki. Catherine also won the Jana Hunsaker Award.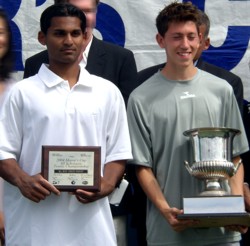 Boys Varsity Finalist -- and Winner of the Kyle Barton Award-- Rusian Chowdhury with Champion Alex Dobrin.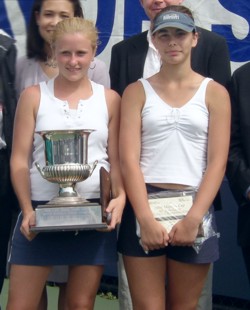 Shinann Featherston (pictured above with finalist Juliya Orkis) won the Girls Middle School singles title. Shinann was also the winner in 2002.