TALKING WITH... GRACE MIN
December, 2006 continued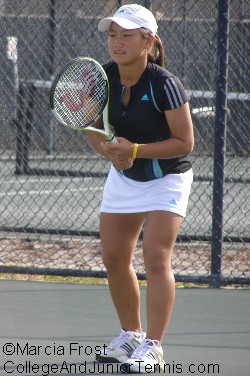 Q: How old were you when you played your first tournament?
A: "Nine."
Q: Does anyone else in your family play tennis?
A: "My mom plays. My dad played high school tennis. My dad tries to play now."
Q: Where do you train?
A: "Racquet Club of the South in Georgia."
Q: Is there a particular coach?
A: "Greg Emerson."
---