TALKING WITH... HOLDEN SEGUSO
September, 2005 continued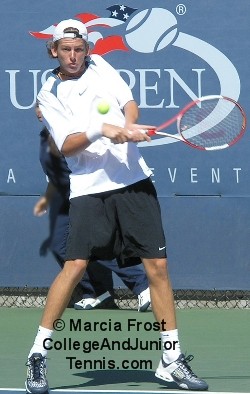 Q: What has been your best win?
A: "I have two. At the U.S. Open, it was my first Grand Slam and I had a very big crowd. I beat a guy (Niels Desein) who was seven in the world. That was pretty exciting. The other was beating Jesse Levin at the Luxicon Cup. It was a three-setter. I was tired and pulled through it."
Q: What tournament did you have the most fun at?
A: "The U.S. Open. You get treated like a pro and you get to hang around pros all day."
Q: Is there a tournament that you haven't played that you'd like to?
A: "The French Open and Wimbledon."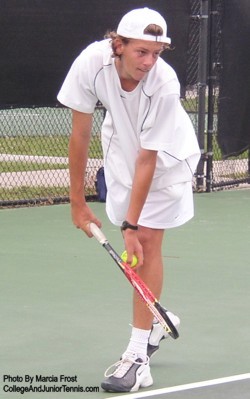 Q: Where do you go from here?
A: "California. I'm playing four Futures there and a few more after that."

Q: Are you thinking about college?
A: "I have one more year and I think I'm going to take a year off after that. It depends. After this year I will discuss it with my parents, but I really don't want to go to college. I want to go pro." more
---