Here are some books I've looked at recently that I recommend for any tennis lover.
Marcia Frost
###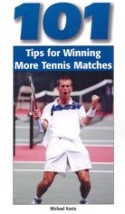 101 Tips for Winning More Tennis Matches
by Michael Kosta
Who better to get tennis tips from than a member of the undefeated, NCAA winning (2003) University of Illinois men's team? And there are plenty of good tips in this book. Michael, who played professionally and than coached at the University of Michigan after graduation, put together an easy-to-read reference guide for tennis players of all levels.
###
101 Tips is published by Coaches Choice Publishing and is available at Amazon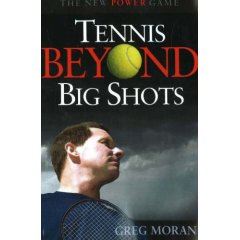 Tennis Beyond Big Shots
by Greg Moran
Greg Moran may be an award-winning pro who teaches top-level players, but his book tells you how to improve all your shots whether you are playing Wimbledon or playing in the local league. My favorite tip -- "Volleying is not for swingers." Like many of the other tips, the explanation is clear-cut.
Tennis Beyond Big Shots is published by Mansion Grove House Publishing and is available at Amazon
###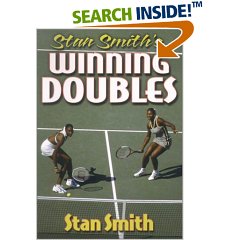 Winning Doubles
by Stan Smith
If you want to learn how to play great doubles, try doing it from the man who won a remarkable 61 titles. Stan Smith is synonymous with doubles and Winning Doubles is a great manual of how to play the event and win it.
Winning Doubles is published by Human Kinetics and is available at Amazon
###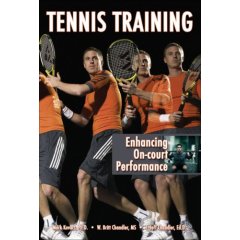 Tennis Training
by Mark Kovacs
The author is a former junior and NCAA champ and provides a comprehensive guide to all facets of tennis training -- complete with photos and diagrams.
Tennis Training is published by Racquet Tech Publishing and is available at Amazon
###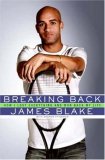 Breaking Back
by James Blake
The story of how James Blake made his way back from a horrific injury (and the death of his father) is even more compelling as he heads to the Davis Cup final in top form. Just keep the kleenex nearby as you read.
Breaking Back is published by Harper Collins Publishers and is available at Amazon
###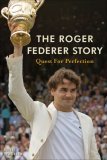 The Roger Federer Story
by Rene Stauffer
Everyone knows that Roger Federer is the deserving number one player in the world, but the journey he took to get there is just as interesting as his backhand.
The Roger Federer Story is published by New Chapter Press and is available at Amazon
###
---
See More Books at
COLLEGE AND JUNIOR TENNIS' TENNIS BOOKSTORE