TALKING WITH... MITCHELL KRUEGER
December, 2006 continued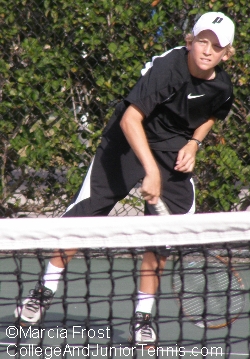 Q: When did you play your first tournament?
A: "I think six. I know I won my first tournament at six."
Q: Where do you train?
A: "T Bar M in Dallas"
Q: Who is your coach?
A: "David Licker."
Making Movies...
50,000 Balls is the brainchild of Thomas Pura, father of TJ Pura. It is a documentary which follows four top players in the 12s -- Joseph DiGiulio, Mitchell Polnet, TJ, Mitchell Krueger (below, left to right) -- through a year of junior tennis. You can read more about it on the 50,000 Balls website.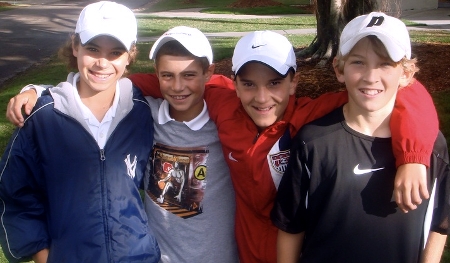 ---