TALKING WITH... NADJA GILCHRIST
October, 2007 continued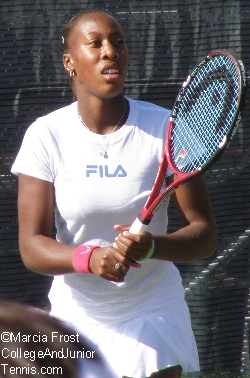 Q: At what age did you start playing tennis?
A: "When I was six and a half."
Q: When did you play your first tournament?
A: "At age eight. It was a Grand Prix in my hometown (Rochester)."
Q:Where do you train?
A: "At Smith-Stearns Tennis Academy."
Q: With anyone in particular?
A: "Yes. I train with Billy Stearns and Stan Smith."
* * *
---