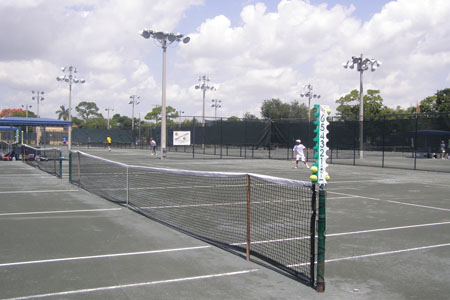 Thursday, July 17, 2008-Day Five-Boys' 14s
It was Florida in the summer as we know it -- hot, humid and just a brief afternoon rain -- and that made it catch up time as there were multiple matches for each player and we finally made our way into the quarterfinals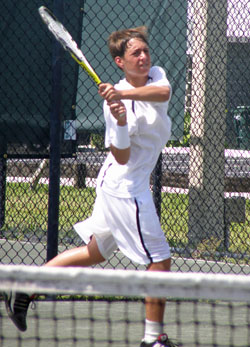 The matches got an early start today and I arrived at the Jimmy Evert Tennis Center in Fort Lauderdale, now being run by my friend and former PWTA co-worker Susan Krowitz, as the last of the round of 32 was on. It was No. 20 Roy Lederman vs. Josh Levine (left) and it was quite a battle. The points seemed to last forever as each player got to the impossible. The tempers were about as hot as the temperatures and it was just with a few strokes that Roy (below, right) pulled it out. It would turn out to be only the first of his fights today as just a few hours later he would be the last main draw match on yet again. This time it would be against Alex Parker in a match I got to enjoy just as much. I had never seen Alex (below, left) play before and I'm sure this won't be the last time I see him at a National. Roy made it through (4-6,6-2,6-4) and even had energy left to pair with Mario Nicosia and also win in doubles.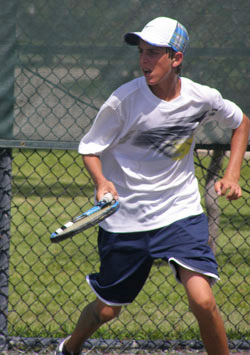 Also having an incredible day at the Boys' 14s Claycourts were Mitchell Krueger and Alexios Halebian. I had first seen Mitchell play when he won the Eddie Herr Championships in 2006 and he just keeps getting better. Today the eighth seed dismissed two players in singles, with 6-3,6-0 scores in both, before teaming with Alexios for two doubles wins. In singles, the 24th seed also had an incredible run, first upsetting top-seeded Gordon Watson and then taking out No. 15 Damon Niquet -- both in straight sets.
In addition to Mitchell Krueger (below), it's interesting to note that the other three boys featured in 50,000 Balls, chronicling life in the 12s of four top players, are still showing incredible talent into the 14s. I enjoyed watching each of them today: Joseph DiGiulio, Mitchell Polnet and TJ Pura.
I left after two rounds each of main draw, consolation and doubles were put on with some incredible unity from tournament directors Thomas Krukiel & Susan Krowitz, as well as referee Karol Wise. It was a pretty unbelieveable feat and they definitely deserve mention.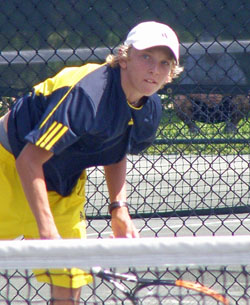 Unfortunately, I need to head back to New York so I won't make it to the other sites again. Over at the Girls' 12s, it's down to Brooke Austin (1), Peggy Porter (17), Iris Lin (10) and Taylor Townsend (14). In the Boys' 16s, Jack Sock continues to dominate, winning in straight (including three 6-0) sets into the quarters. And finally, at the Boys' 18s, where a wildcard into the Delray Beach ATP event is at stake, only one unseeded players is into the round of 16 -- Johannes Vanoverbeek -- with No. 1 Tennys Sandgren still standing.

Until Next Year,
Marcia Frost

P.S. Check out Zoo Tennis for Colette Lewis's coverage of the Girls' 18s.

Boys 14s Full Draws
Girls 12s Full Draws
Boys 16s Full Draws
Boys 18s Full Draws
Stories, Photos & Results from other days
Contact Marcia Frost if you would like any photos from the Claycourts
click on a photo to enlarge
Damon Niquet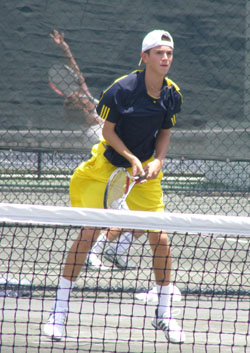 Alexios Helibian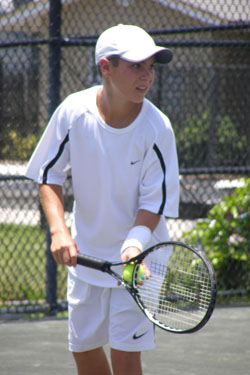 Joseph DiGiulio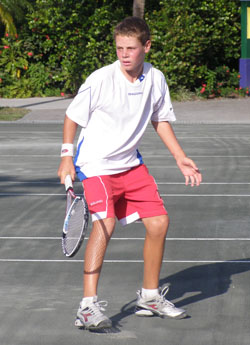 Sean Karl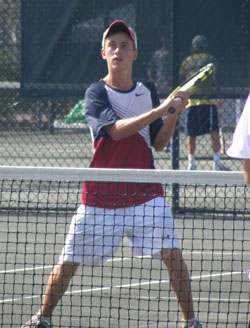 Tyler Gardiner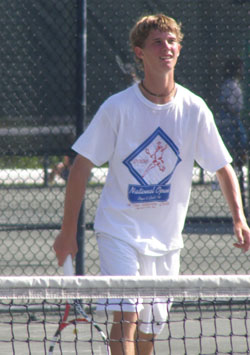 Richard Del Nunzio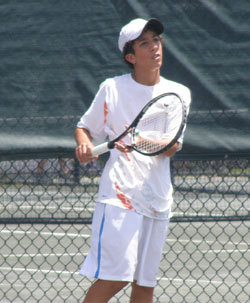 Jason Brown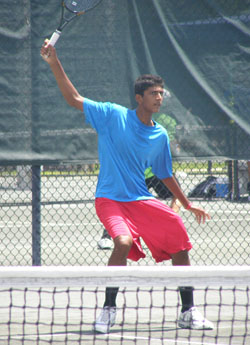 Mihir Kumar
Anthony Delcone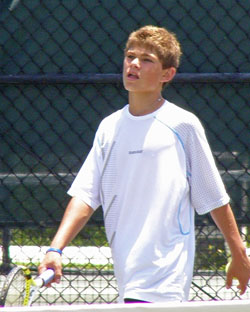 Trey Daniel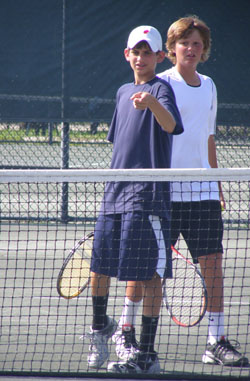 Jared Hiltzik & Brian Page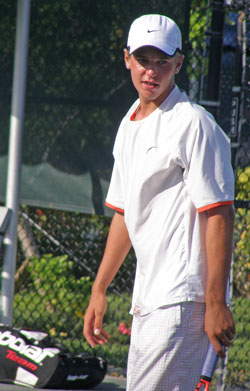 Trey Strobel
Check the new TripAdvisor for great deals on hotels