2008 USTA NATIONAL CLAY COURT CHAMPIONSHIPS
in Florida
July 13-18, 2008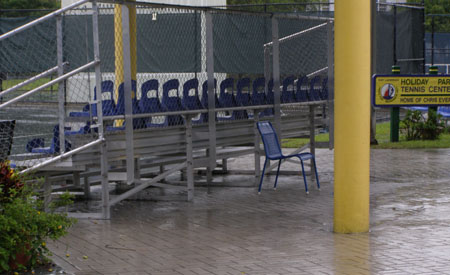 Tuesday, July 15, 2008-Day Three-Boys' 14s
The pictures certainly tell the story of the kind of day Tuesday was as the rain soaked Florida and there was little tennis to be found.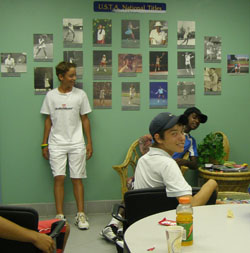 It was bright and sunny when I left Delray Beach for my first trip to the Jimmy Evert Center at Holiday Park in Fort Lauderdale. I had worked with the new Director of Tennis, Susan Krowitz, for many years and I was anxious to see her, the facility and some of this especially talented group of boys 14s. Two years ago, this group had been the subject of the movie 50,000 Balls, so I had been watching them even more from the rough cuts of the film than in front of the court. There wasn't anything to watch on Tuesday, though. It did afford me some time to catch up with an old friend, a former photographer I had worked with, back in the days when I was covering the entertainment world instead of tennis and rain was not a factor (you can check out his work at http://www.joegato.com)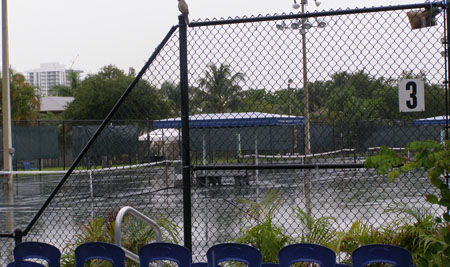 Just a few matches were started in the Boys' 14s (one consolation had to be left at match point). It wasn't too much better at the other sites and shortened matches have already been adopted in consolation and doubles for all play. The Wednesday forecast, though it does include rain, looks just a bit better and everyone will be starting a little earlier and trying to get in multiple rounds.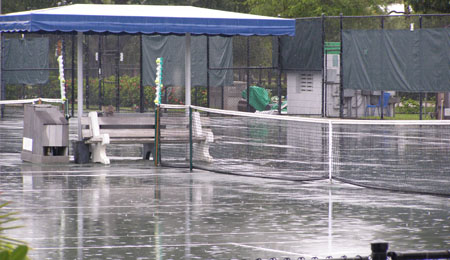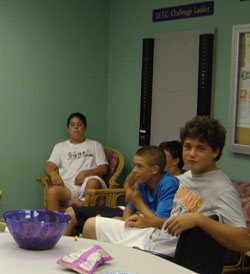 I have given myself a full schedule for Wednesday, starting with the Girls' 14s at the Polo Club in Boca Raton. Weather permitting, I should be able to catch the day's second round (which would be the round of 32) of the Boys' 16s and finish up in the evening with the Boys' 18 Doubles. Let the games begin -- I hope.

Until Tomorrow,
Marcia Frost

P.S. Check out Zoo Tennis for Colette Lewis's coverage of the Girls' 18s.

Boys 14s Full Draws
Stories, Photos & Results from other days
e
Check the new TripAdvisor for great deals on hotels