TALKING WITH... RASHAAD WILLIAMS
April, 2003 continued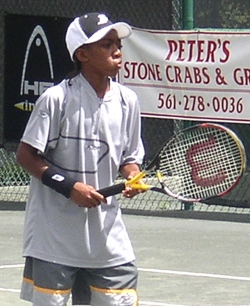 Q: What has been your best win?

A: "I won the Gator Bowl, I won some state and some super series. I remember when I beat Alexander Domijan 2 and 1 in the finals of the Gator Bowl (last year)."

Q: What tournament did you have the most fun at?
A: "Eddie Herr." (Rashaad made it to the finals of that event.)

Q: What tournament haven't you played yet that you would like to play?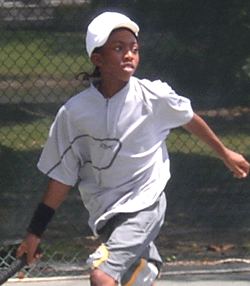 A: "I've played every tournament I've wanted to"
Q: What tournament are you playing for next?
A: "The (Super National) Claycourts."
Q: Does anyone else in your family play tennis?
A: "No."
---