The majority of the world does not distinguish athletes as professional or amateur. That is not the case in the United States. The USTA and the NCAA have very specific guidelines. The hardest part is keeping up with who's turning pro and who's going (or not going) to which college. While we can't answer all the questions, here is what we do know:
---
Josh Cohen-The Miami Hurricanes have signed Josh, who has been ranked in the top five nationally for most of his junior playing career.

---
Michigan-Kara Delicata, one of the top ranked players in Canada, and Elizabeth Exon, who has won numerous Southern California tournaments and has been a top finisher nationally, will play for the Wolverenes in 2003.

---
Blakeley Griffith-The No. 2 player in the Middle Atlantic Girls 18s will play for Tennessee next season.

---
Purdue-Alyssa Rodriguez of Houston and Hala Sufi of Tucson will be on the Purdue team in the Fall.

---
Ryan Heller-The Illinois state high school champion will be playing for the University of Michigan next Fall.

---
Syracue University-Ashley Lipton, currently ranked in the top ten in Northern California, and Katie Bramante, who has not lost a regular-season high school match in five years, have signed to play with the Orange women.

---
Lindsay Risebrough-After helping to lead her high school team to three straight state championships, Lindsay has chosen to play for the University of Minnesota.

---
Notre Dame-Twins Catrina and Christian Thompson, both of whom have remained in the top of the national rankings throughout their teen years, are joining the Fighting Irish next year. On the men's side, Stephen Bass and Ryan Keckley, two players who have posted undefeated records in high school season matches, have signed with Coach Bob Bayliss.

---
Mississippi State-Brittany Serret, named Mississippi's 2001 Most Outstanding Female Player, has signed a letter or intent with Coach Tracy Lane.

---
James Wan-The winner of the USTA Super National Boys' 16s, who is currently ranked No. 14 in the Boys' 18s, will play for Stanford in 2003.

---
Jonathan Howard-Louisville announced a letter of intent by the top player in Texas.

---
Georgia-Coach Manuel Diaz has signed two of the countries top players, John Isner and Ricardo Gonzalez to compete for next year's Bulldog team.

---
Ann Lubinsky-Texas A&M will welcome Ann next year, the No. 1 player in singles and doubles in Texas for 2001.

---
University of Southern California-Four outstanding juniors -- Dianne Matias, Judith DeVera, and Erica Sauer of Southern California, as well as Iona Gaspar of Romania -- have all signed with the Trojans.

---
Robert Yim-The No. 1 player in the USTA Boys' 18s has decided to play for UCLA next Fall.

---
Washington-Coach Matt Anger will welcome Chris Floyd and Daniel Chu to his 2003-04 team.

---
Megan Hunter-One of the top players in Virginia, Megan will be attending the University of Central Florida next year.

---
Ashley James-Virginia Tech has inked this Mid-Atlantic section top player.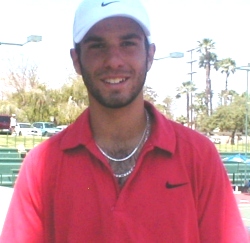 Josh Cohen
Ashley Lipton
Christian &
Catrina Thompson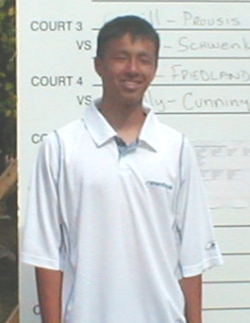 James Wan
Diane Matias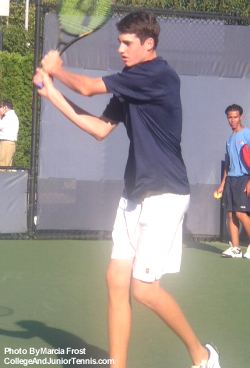 John Isner
Iona Gaspar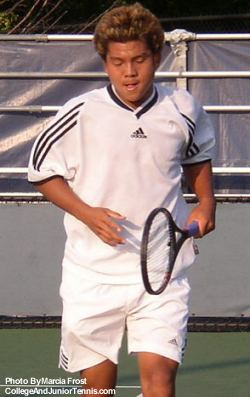 Robert Yim
Create an Amazon Wedding Registry
Healthy Smoothies
Delivered to your home
Click for 55%
Return to:
College And Junior
Tennis Homepage