Sunday, October 27th
Roosevelt Island Racquet Club - Roosevelt Island, New York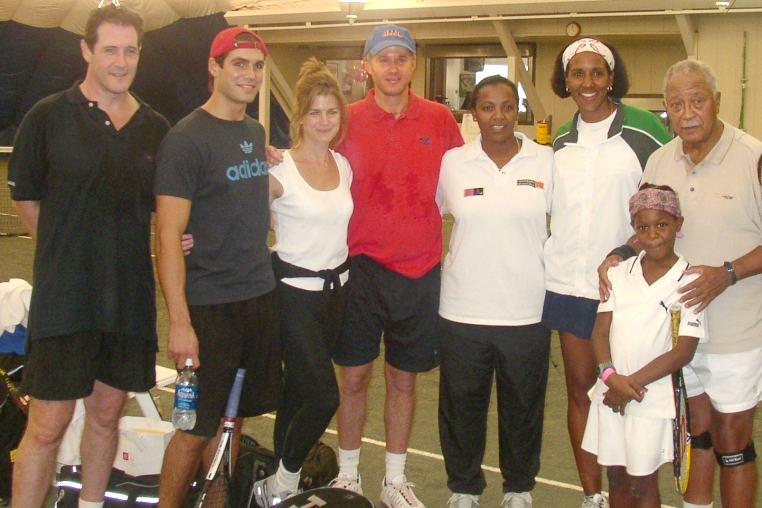 (l to r) Jack Mulcahy, Jordi Vilosuso, Fiona Hutchinson, Patrick McEnroe, Maureen Rankine, Leslie Allen & daughter, Mayor David Dinkens.
The 10th Annual Tennis Against Breast Cancer (TABC) Celebrity Pro-Am Challenge was a huge success. TABC organizer Maureen Rankine brought together one hundred plus spectators and players for a day of fun and prizes.
Davis Cup Captain Patrick McEnroe and former touring pro Leslie Allen were on hand to offer tennis tips to the participants. There was a Silent Auction, featuring items such as signed tennis balls by Lleyton Hewitt and Marit Safin, as well as autographed sneakers belonging to Anna Kournikova and Martina Hingis. In addition, the players were able to mingle with former Mayor David Dinkens; Soap Opera stars Jordi Vilasuso and Fiona Hutchinson; and actor Jack Mulcahy.
Also attending and treating the crowd to an exhibition against Patrick McEnroe was Malika Rose, the 11 year old junior tennis player who captivated audiences at Arthur Ashe Kids' Day. The day ended with a dinner and a raffle for a trip to Jamaica.
For more information on Tennis Against Breast Cancer, visit http://www.tennisabc.org or write to Rankine@tennisabc.org
---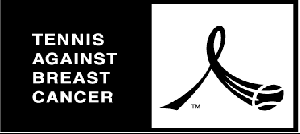 For More Information
---
No Annual Fee
1.5% back on purchases
APPLY NOW
Capital One Quicksilver
---