TALKING WITH... TANNER COCHRAN
July, 2002 continued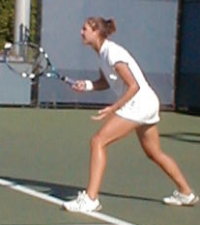 Q: What about the USTA National Junior tournaments?
A: "I'm playing the (Super National) Hardcourts."
Q: Do you have any college plans?
A: "Not right now. I'll be a senior this year. I'm going to see how I'm doing on the Circuit until next year."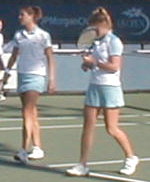 Q: You have done great playing doubles with Kristen (Schlukebir), including the semifinals at the US Open Junior Championships last year. Are you still together as a team?
A: "Yes. She's been playing a lot of these (Circuit events) with me. She had to default last week because of blisters, but she's playing the Nationals. We'll be playing together again at the National Hardcourts and at the US Open."
* * *
---