Chris Chirico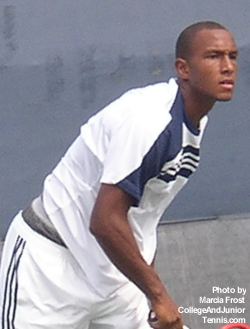 Marcus Fugate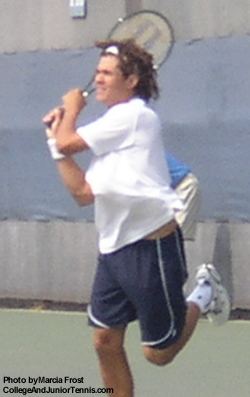 Michael Samara
Maciek Sykut
Christopher Eldon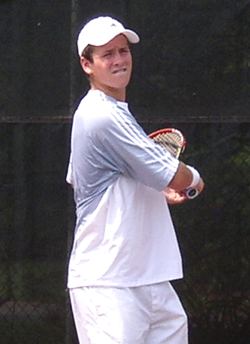 Dylan Arnould
Click A Photo To Enlarge
At The Open With Marcia Frost...
Friday, August 29th
Junior Championships, Qualifying Day One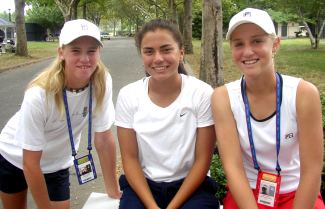 Alexa Glatch, Taka Bertrand & Logan Hansen
This year the USTA made the very wise decision to hold the US Open Junior Championships Qualifying events right here at the National Tennis Center. They began today on the practice courts just outside the grounds, with free viewing to the public.
The singles draws (there is no doubles qualifying this year) were filled with Americans hoping for a chance to play in their nation's Grand Slam. There were even more waiting as alternates, though there weren't any no shows in the boys and only two for the girls. The matches were all full of excitement as there was so much at stake.
One thing that is also different this year at all of the matches of American juniors is the large presence of the USA High Performance coaching staff. While the team was in turmoil during last year's Open, they seem to be organized and very supportive to the country's juniors. I have not been to a match of a U.S. junior (or even college player) without seeing at least one of the coaches there. At today's events they were all there, offering support and practice drills.
There will be one more round of qualifying tomorrow and the main draw of the Junior Championships will begin on Sunday. The field is wide open this year for new champions.
Boys Singles Qualifying Draw
Girls Singles Qualifying Draw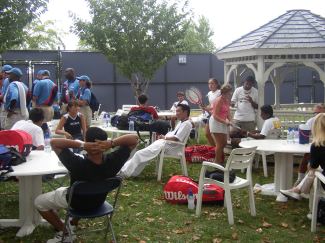 Until Tomorrow...
Cristina Striplin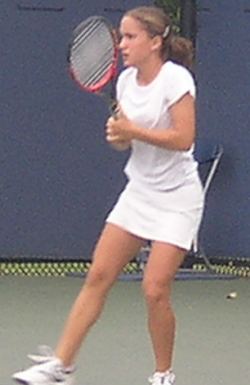 Lena Litvak
Bibiane Schoofs
Carla Tamborini
Eunice David
Click A Photo To Enlarge
On Court Off Court
---
---
Sign The Banner For The Tennis Channel
---
---
Return to:
College And Junior
Tennis Homepage