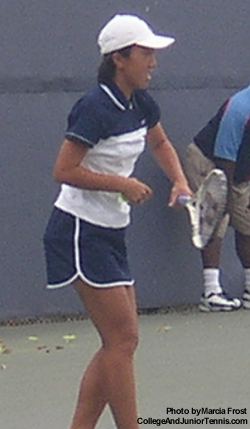 Megumi Fukui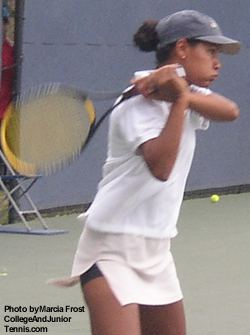 Kelly DeBeer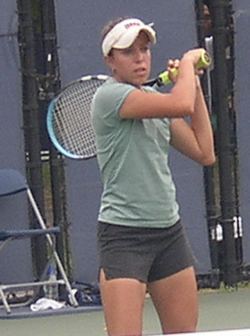 Alessandra Jordan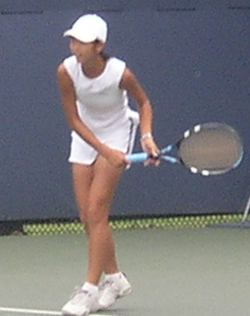 Wen Hsin-Hsu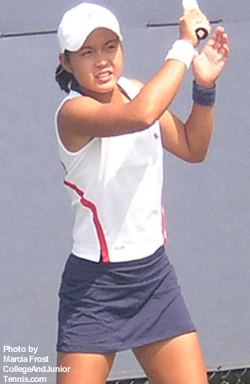 Katrina Tsang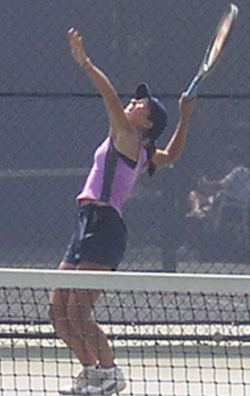 Lauren Albanese
Click A Photo To Enlarge
At The Open With Marcia Frost...
Saturday, August 30th
Junior Championships, Qualifying Day Two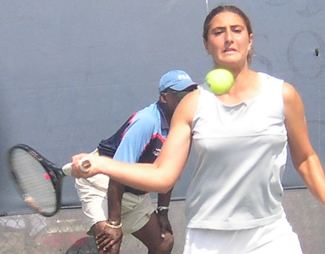 Nicole Shabaz
It was a day of surprises through the girls singles qualifying, but the boys managed to move on without too much excitement.
The only real upset within the boys draw was that of top-seeded Eric Scherer of Germany. Gael Monfils, the No. 102 player in the world, just barely got past him, 7-6,7-6. Though No. 2 Phillip Simmonds was pushed to three sets, he advanced along with the other top seeds.
In the girls draw, No. 1 Cory Ann Avants had any easy go of it since Nicole Shabaz was forced to retire with an injury during the first set. The other seeds were not so lucky. Wildcard Jesse Robinson of the United States upset No. 3 Kelly DeBeer, 6-3,7-5, and Lindsay Burdette, another American who received a wildcard, took out No. 5 Wen-Hsin Hsu, 6-4,6-1. Neha Uberoi, who is taking some time off from Princeton, eliminated No. 15 Katrina Tsang, 6-1,6-3.
There was just one match (Jarrett Chirico vs. Ruben Gonzales) that wasn't complete when the rain came, leaving fifteen players ready to face the US Open Junior Championships tomorrow. For most this will be their first experience in the main draw of a Grand Slam. For all it will be a time to remember.
Boys Singles Qualifying Draw
Girls Singles Qualifying Draw

Duclas Pierre-Ludovi
Until Tomorrow...
Eric Scherer
Aljoscha Thron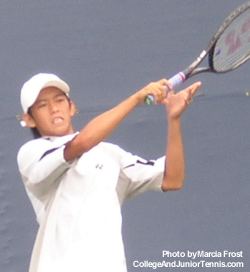 Yao-Lun Chang
Daniel Vallerdu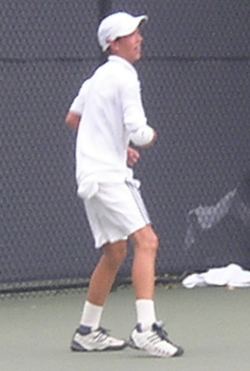 Matt Bruch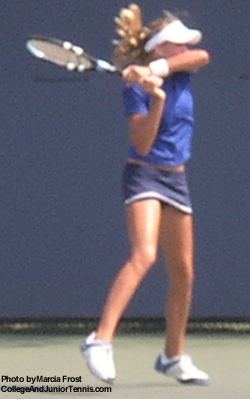 Yvette Hyndman
Click A Photo To Enlarge
---
---
Sign The Banner For The Tennis Channel
---
---
TENNIS CELEBS
Click For Free Trial
---
Return to:
College And Junior
Tennis Homepage