At The Open With Marcia Frost...

Tuesday, August 31st-
Men's & Women's Main Draw, Day Two
With temperatures above 90 and matches starting at midnight, it was a very long day for past and present college and junior players.

There were great matches to be watched everywhere on Tuesday in singles and doubles. It was hard to decide where to go and even harder to stay cool. I'd heard about the New York heatwaves this year and was glad I was luck enough to miss them -- until now. I can't even imagine how difficult it was for the players on the court considering how hard it was for the spectators. I have never seen such long lines for water fountains! I am fortunate that I can refill at the press room water cooler and I did that even after my first stop between Courts 15 and 16.

Now, there's a bit of significance in the fact that I was standing between Courts 15 and 16. To my left was David Martin & Donald Young, playing Marco Chiudnelli & Lukas Lacko, and to my right was Scott Lipsky & Ross Hutchins, up against Lukasz Kuot & Oliver Marach, the No. 5 seeds. Martin & Lipsky had actually played together for many years while at Stanford and then out on the tour. They had broken records (not quite as many as former Cardinals Bob & Mike Bryan, but a few) as they won titles and then they split up last year. The separation doesn't seem to work for them as I witnessed as both great doubles players bow out in the first round.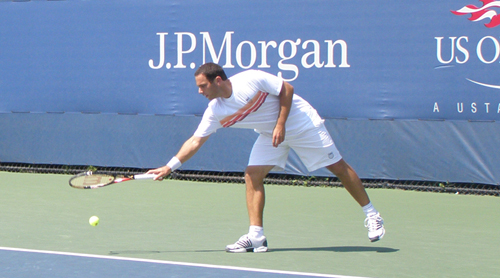 The US Open courts were filled with lots of other great doubles on Tuesday and I got to see quite a bit of it. Unfortunately, it didn't favor college tennis as the only ones making it through were Rajeev Ram (Illinois) and Bobby Reynolds (Vanderbilt). Virginia's Drew Courtney & Michael Shabaz, Ryler DeHeart (Illinois) & Brian Battistone (BYU) all lost, though to seeds. (Read more about matches with Big Ten players at BigTenTennis.com.)

One player who didn't have any trouble advancing to round two was wildcard Beatrice Capra. The Maryland native is taking some time off before making the college decision. She won entry into this tournament through the USTA's first-ever wildcard tournament. She used that card wisely and eliminated Karolina Sprem with confidence, 6-1,6-3.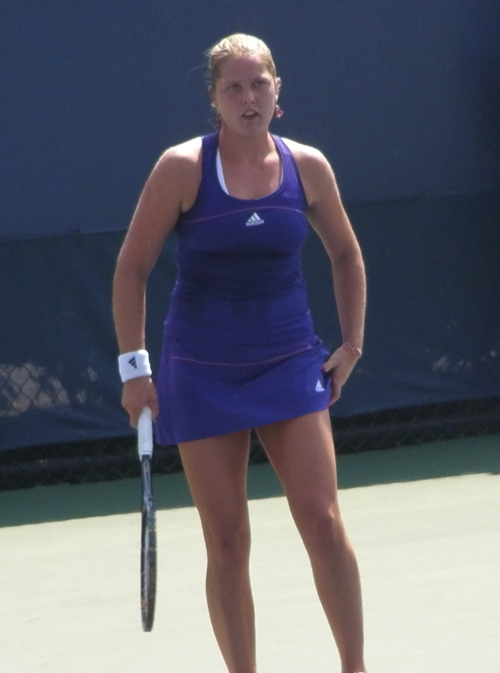 There was nothing quick or easy about the match between Shuai Peng and USTA National Girls' 18 winner Shelby Rogers. The match went on for hours, with the first two sets ending in tiebreakers and providing a split in the match. It was Shuai Peng who survived the heat in the third with a 6-3 finish. It was also a loss for NCAA singles winner Chelsey Gulickson, who not only had to play the No. 1 seed of the tournament, but she was forced to face Caroline Wozniaki at midnight! The two 20 year olds had some good points, but the Georgia Bulldog succombed, 6-1,6-2. Chelsey will have another shot at an Open win when she plays doubles with sisther Carly.
Wednesday will be another steamy day at the Open on and off the court. I'm looking forward to catching NCAA champion Bradley Klahn of Stanford, as well as USTA National winners Jack Sock; Sekou Coker Bangoura & Nathan Pasha; and NCAA doubles champions Lindsay Burdette & Hilary Barte.
Until Tomorrow
Marcia Frost

Inexpensive Grocery Delivery
At Instacart
<

Monthly Guides to
College Tennis Planning
Available in Kindle, Print & EBook
for H.S. Seniors
and H.S. Juniors