At The Open With Marcia Frost...

Friday, September 3rd-
Junior Qualifying, Day One
Men's & Women's Main Draw, Day Five
It has been an exciting tournament for Ryan Harrison, who came up through the Qualifying and has ignited the future of American men's tennis. The journey is over for this "overnight sensation" -- who has actually been on tour for three years -- at least in the singles event.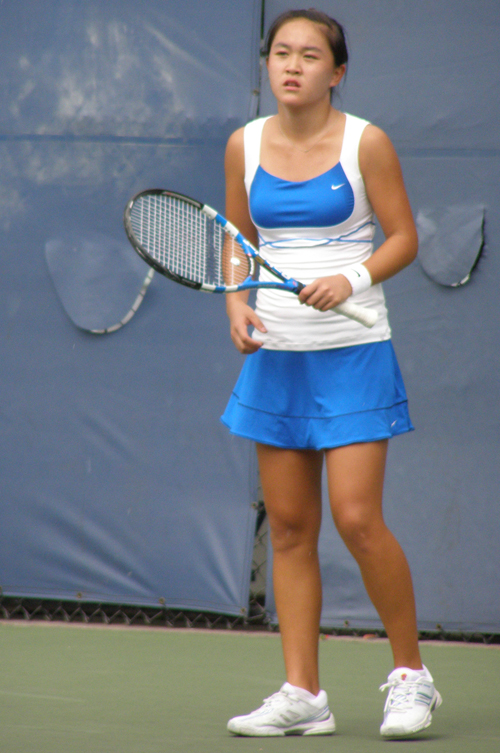 Ryan Harrison has made it is clear that he is ready to play in the men's draw at 18 years of age even though his singles run came to an end on Friday when he dropped three match points and fell in a heartbreaking second round match to Sergiy Stakhovsky, 6-,5-7,3-6,6-3,7-6(6). The Texan is not packing yet, though. He's still playing men's doubles with Robert Kendrick and mixed doubles with Melanie Oudin.
While I kept an eye on the scoreboard for the above match and listened to the roar of the packed Grandstand crowd, I was out in the park watching the US Open Junior Qualifying. This is always a great opportunity for players -- especially Americans and most especially local kids -- to get a chance to win a place in a Grand Slam event that they would have never had enough ITF points to get into otherwise. Every year, it's full of some of the toughest competition I've seen in junior tennis, with matches going the distance. This year was no different, with a few exceptions.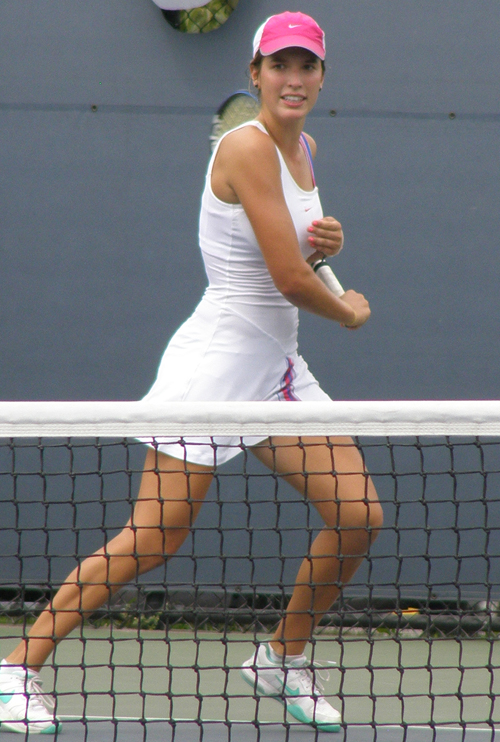 I arrived in Flushing Meadow Park with only two matches complete and they both happened to be two young American girls who have spent a lot of time dominating their peers. Brooke Austin had upset fourth-seeded Klara Fabikova, 6-2,6-1, while Blair Shankle took out 10th seeded Nour Abbes of Tunisia, 6-2,6-4.
The upsets created by Brooke and Blair were certainly not the only ones in the girls draw. I got to the match between New Yorker Julia Elbaba and second-seeded Lin Zhu (above) of China just as they had split sets. It was a close match with some long games and good ralleys, and a strange winning score for Julia, 6-1,1-6,6-1. Two more American girls took out seeds: Gabrielle Desimone, who beat No. 11 Rishika Sunkara of India, 6-4,6-2; and Gabrielle Andrews, the winner over No. 8 Katerina Popova of Russia, 6-2,6-2. The girls' No. 1 seed, Chanelle Van Nguyen, survived a three-set scare by Canada's Juliana Gajic (left). Chanelle kept her confidence (and shots) up after dropping the first set in a tiebreaker.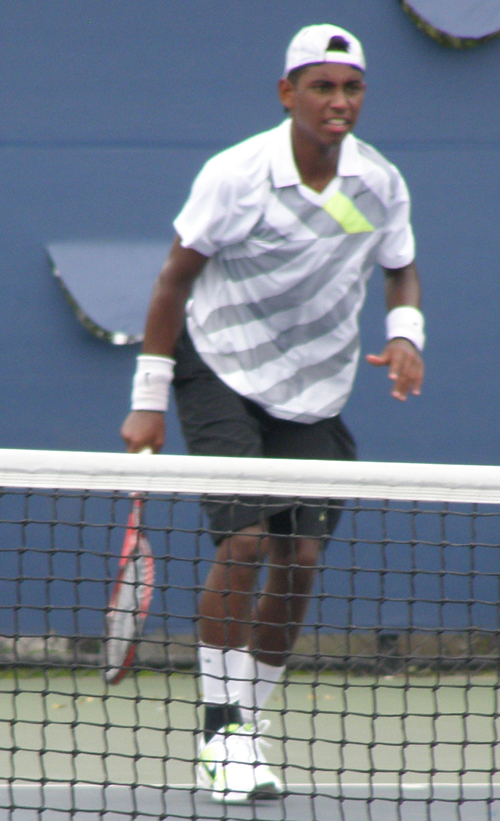 On the boys' side, there was a host of long, close matches and upsets in nearly every spot by Americans. Starting at the top, Maxx Lipman eliminated the No. 1 seed, Diego Sebastian Schwartzman of Argentina in a long match that garnered a big crowd before its 2-6,6-2,5-7 finish. It took Michael Zhu two tiebreakers, but he made it past the second-seeded John Morrissey of Ireland, while Spencer Papa moved past No. 9 Vitor Galvao (right), when the Brazilian retired with an injury after dropping the first set.
Alexander Petrone defeated No. 14 Tomas Hanzlik in straight sets, but fellow American and 15th seeded Gonzales Austin fell in a very tight match (ending in a 9/7 tiebreaker in the third) to Daiki Kondo of Japan.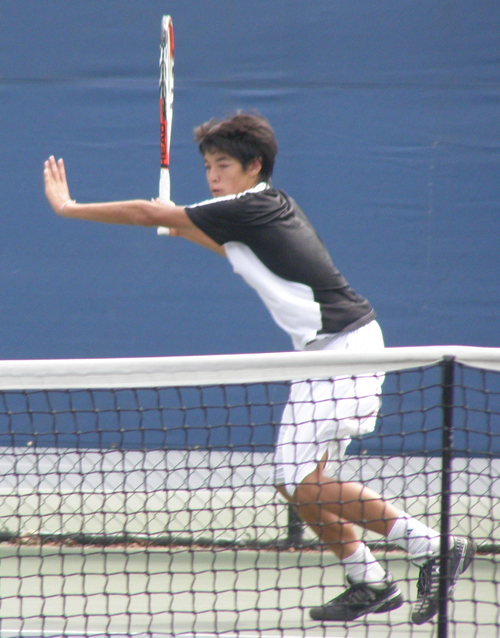 Thai Kwiatkowski (left) came close to taking out Italy's Giammarco Micolani, but lost in a match that went the distance. Mackenzie McDonald and Pavel Krainik did succeed in the final upsets of the draw.
Saturday is packed with matches of past and present college and junior players, including Beatrice Capra, Ryan Harrison, Kevin Anderson and more junior qualifying. I'm sure there will be no lack of excitement at the US Open for the start of Labor Day weekend.

Monthly Guides to
College Tennis Planning
Available in Kindle, Print & EBook
for H.S. Seniors
and H.S. Juniors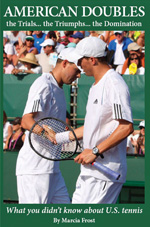 Return to:
College And Junior Tennis