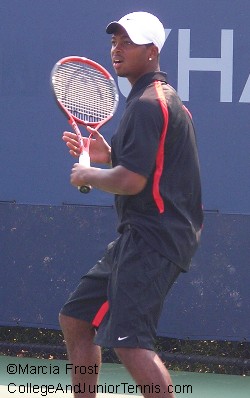 Donald Young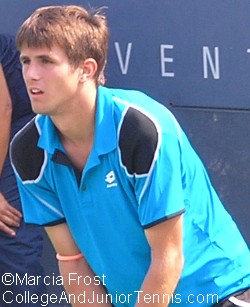 Luka Belic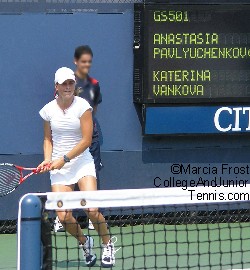 Katerina Vankova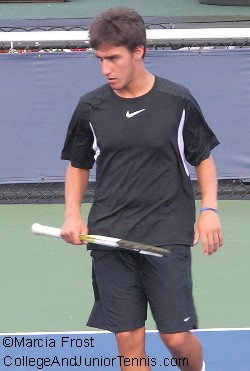 Matteo Trevisan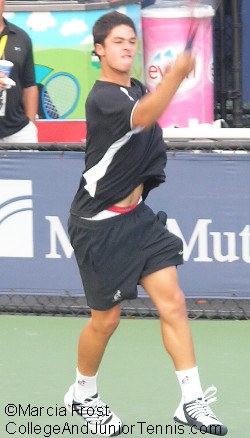 Daniel Lopez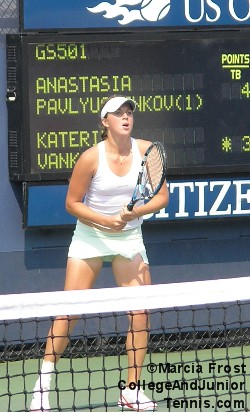 Anastasia Pavlychenkova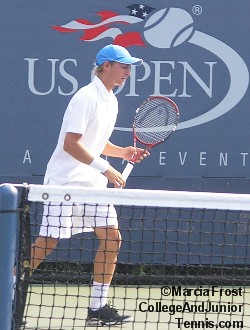 Jaak Poldma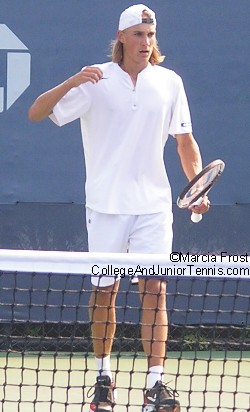 Ruben Bemelmans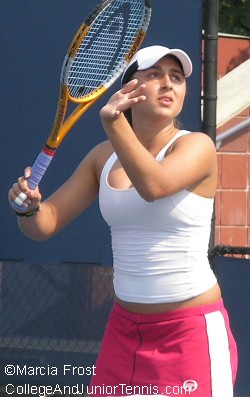 Tamira Paszek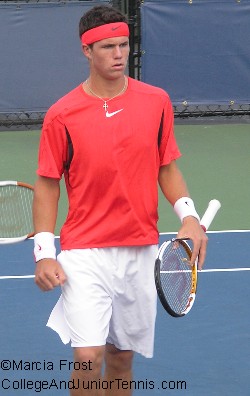 Nate Schnugg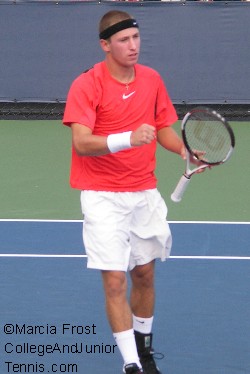 Jamie Hunt
Click on a photo to enlarge
At The Open
With Marcia Frost...
Saturday, September 9th
Junior Championships, Day Six
It may not have been a great day for the United States in singles, but history is in the making as the first ever all-American boys doubles final will be held at the U.S. Open tomorrow as Jarmere Jenkins & Austin Krajicek will play Jamie Hunt & Nate Schnugg. Both teams are unseeded and ready to go for the title.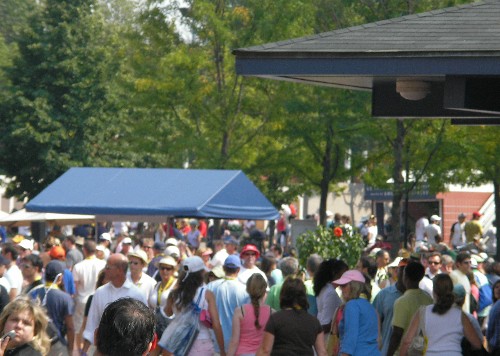 Eighteen year olds Jamie Hunt & Nate Schnugg are getting in some great practice for playing together at the University of Georgia. Nate, who already picked up a Grand Slam title this year (Wimbledon, with Kellen Damico) is not scheduled to head to Georgia until January, but Jamie will head there when the finals are over. The two worked hard for their place tomorrow, today playing their fourth three-set match. Along the way they had to eliminate the second-seeded Pavel Chekov-Petru & Alexandru Luncanu and today it was Daniel Lopez & Matteo Trevisan, 6-2,4-6,6-2.
Neither 15 year old Jarmere Jenkins or 16 year old Austin Krajicek (below, left to right) have ever played a doubles match in a Grand Slam event before this week. They came into this event as wildcards. Before today's 6-3,7-5 defeat of eighth-seeded Ruben Bemelmeimans & Jaak Poldma they hadn't even faced any seeds. In fact, they barely squeaked by Roberto Maytin & Rupesh Roy last night -- 6-7(6),6-4,7-6(4). It's going to be a long shot for them to get past Jamie & Nate tomorrow, but they will still make history.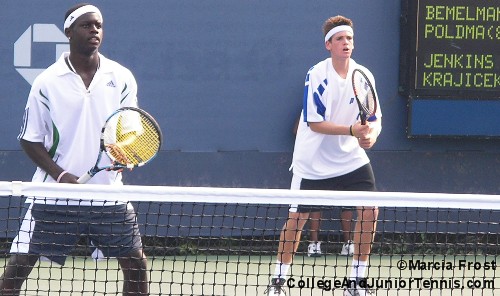 It wasn't all good news for Americans today. Both Donald Young and Lauren Albanese lost their semifinal matches. Fourth-seeded Donald came up against the talk of the week, Canadian Peter Polansky. Peter had comeback from a horrible accident to enter here unseeded and rip through the draw. It wasn't quite so easy for him today, though, as Donald played an incredible second set and took it in a breaker. Peter came back even stronger in the third, though, and won the match, 6-3,6-7(2),6-2.
Dusan Lojda, seeded ten, surprised No. 9 Luka Belic and the many people around here who were predicting Luka as the tournament winner. The Croatian went down in straight sets, 6-3,6-3, and Dusan earned his place in tomorrow's final against Peter.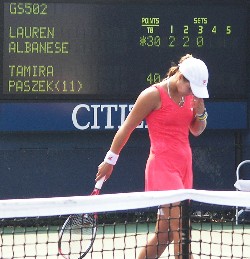 American Lauren Albanese, who has been playing here for the last two weeks -- first in the women's draw, then in the juniors -- ended her run today. The unseeded 17 year old ran through the draw (upsetting two seeds along the way), but there wasn't much fight left in her today against No. 11 Tamira Paszek of Austria. Though there was a momentary second wind when she was down 6-2,4-0 and she came back to break and take two games, there wasn't enough left in her and she dropped, 6-2,6-2.
Top-seeded Anastasia Pavlyuchenkova has prevailed while many have fallen this past week and today was no exception. It was a bit tight in the first set as unseeded Katerina Vankova had her in a tiebreaker, but after she won it Katerina couldn't get back in it at all. The second set was a shutout. Anastasia did it again in the afternoon as she and partner Sharon Fichman took out Katerina & Katarina Kramperova in the doubles semi. They will be facing Mihaela Buzarnescu & Raluca Olaru in tomorrow's final.
It's been a very long three weeks of tournament coverage for me, but it's hard to believe it all ends tomorrow. The American boys will be here, however, to send out their own Grand Slam and I'll be here along with Jarmere, Austin, Jamie, Nate and, of course... Andy.
Until Tomorrow,
Marcia Frost
See the best offers for flights, hotels & car rentals
at Skyscanner
---
Monthly Guides to
College Tennis Planning
Available in Kindle & Print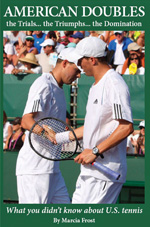 ---
---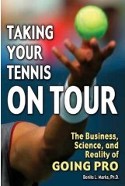 See a review of this book
---
---
Check Out
TENNIS WEEK
---
---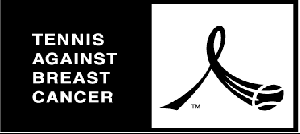 ---
Return to:
College And Junior
Tennis Homepage