November 9, 2004

Play began today at the latest stop on the ITF Chanda Rubin Junior Tennis Circuit. This week's event is at the world reknowned Evert Tennis Academy and, like the others, day one went off without a hitch.
I had nothing to complain about today in Florida weather as the temperature reached 80 degrees without the usual humidity. Many of the players -- both foreign and American -- have been together on this circuit of events for week and have formed friendships, but on the court it was a different story. When it comes to USTA and ITF junior points, only the best can be out there and only the very best can win.
Most of today's matches were not that close. In fact, there were only a handful of three-setters. One of those was between Alexandre LaBrosse of Canada and the American Michael Sroczynski. It was Michael who took advantage of his "lucky loser" spot and pulled it out, 6-1,3-6,6-2. The other long one among the boys was between two Americans -- Yevgeny Perepelov and Wil Spencer. It was Yevgeny in the end, 4-6,6-0,6-4
The girls matches also went pretty smoothly with just two of them going the limit. Valeria Dandik of Canada survived a challenge from Jamaica's Arielle Von Strolley , 3-6,6-0,6-1, while Allie Will and Maggie Yahner, both of the United States, went 3-6,6-3,6-0 with Maggie prevailing.
Seeds received byes and will start play tomorrow. Of course, where there are seeded players there are usually upsets and then the excitement really begins.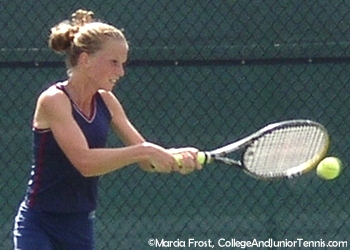 Katie Rybakova
Until Tomorrow,
Marcia Frost
Click on a photo to enlarge
Drew Daniel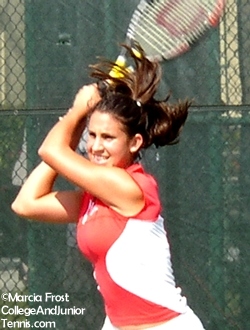 Jessi Robinson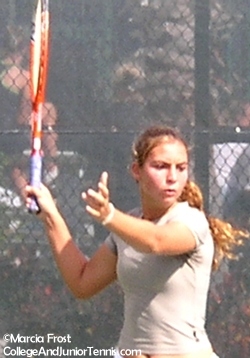 Marianne Eelens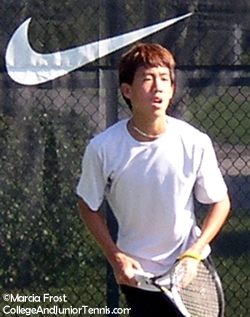 Jonathan Wong
Alexandre Labrosse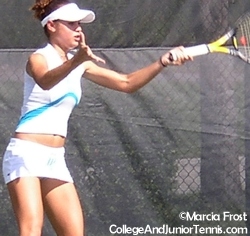 Arielle Von Strolley
Click For More Photos From 11/9

Earn Cash Back on your online purchases with Ebates
Create an Amazon Wedding Registry
Return to:
College And Junior
Tennis Homepage