TALKING WITH... CHRISTINA & LAUREN MCHALE
January, 2008 continued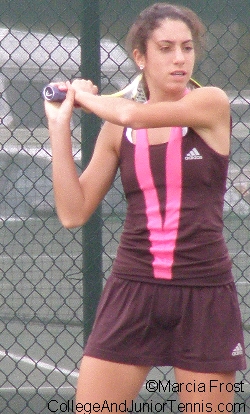 Q: What do you think about having a record that hasn't been broken in 28 years?
Lauren: "We both worked really hard. I guess it's paying off."
Q: Do you feel competitive with your sister?
Christina: "Yeah, a healthy competitive."
Q: What has been your best win?
Lauren: "Easter Bowl."
Christina "The 16s Clay Courts because after the Clay Courts I got a wildcard to play the Junior U.S. Open."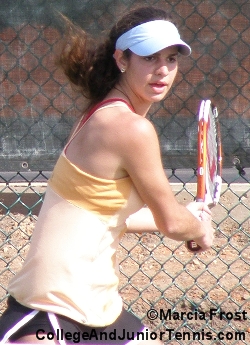 Q: What tournament did you have the most fun at?
Lauren: "Intersectionals."
Christina: "Zonals."

Q: What tournament haven't you played yet that you are most looking forward to playing?
Lauren: "I'm going to play in the Australian Open."
Christina: "The other Grand Slams." (Christina received wildcards into played the Junior Open Championships in 2006 and the Women's Qualifying singles in 2007.) more
---
We search millions of flight and hotel combinations, to get the best deals. Yes! Getaways makes booking your next vacation as easy as it can get - BOOK TODAY at Yesgetaways.com!
Return to:
College And Junior Tennis

Monthly Guides to
College Tennis Planning
Available in Kindle, Print & EBook
for H.S. Seniors
and H.S. Juniors