TALKING WITH... DENNIS NEVOLO
September, 2007 continued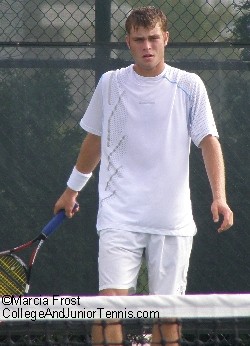 Q: Are you a junior or senior in high school?
A: "I'm going to be a senior."
Q: Are you thinking about college?
A: "Yes."
Q: Have you narrowed it down at all?
A: "I'm still working on it."
Q: At what age did you start playing tennis?
A: "Six."
Q: When was your first tournament?
A: "Probably about seven."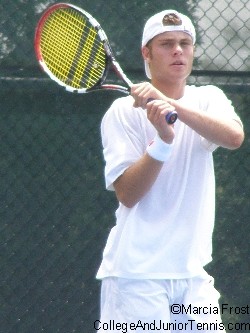 Q: Where do you train?
A: "Libertyville Tennis Club."
Q: With any particular coach?
A: "Mark Bey."
* * *
---