TALKING WITH... JESSE WITTEN
August, 2002 continued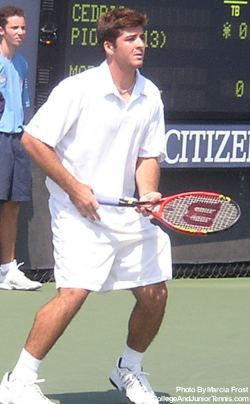 Q: You had an incredible freshman year. What are your goals for the next season?
A: "I guess your goal is always to be No. 1, but we'll see how it goes. I got second place (in the NCAAs). I can go for first now."

Q: Are there any other tournaments besides the NCAAs you are striving for?
A: "There are a couple of All-American (Championships) in the Fall that it would be nice to do well in. They're pretty big tournaments and usually younger players don't do too well in them. I got to the quarters last year. It will be nice to just be invited again."

Q: What made you choose (the University of) Kentucky?
A: "I've never quite got this answer down! A lot of people ask."

"I knew some of the players over there like Matt (Emery). I knew Coach Emery. I knew Evan Austin, we grew up playing together. I also have some relatives there. It turned out really good. I don't think I'd do it any other way.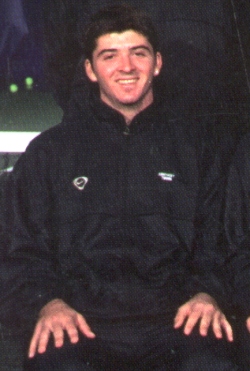 Q: Are you thinking at all about a pro career?
A: "Everybody thinks about it for me. I let them think about it. I'm just going to wait and see what happens. If something happens, you obviously have to think about it a little more. Maybe in about two years."
Q: What are the advantages to being on the USA Summer Team?
A: "You get a lot of good opportunities. I got a wildcard here (the US Open Qualifying) and to a Challenger. The rest I probably got in by myself. They (the USTA) help you a little financially. I'm doing it all myself now that I'm not at home."

"It's just the experience. The first time you're here (at the US Open), it's pretty stunning, like the first time I played in Cincinnati and Indianapolis. Now that I know what they're like, maybe next year I'll perform a little better and I won't be so nervous?
---