TALKING WITH... JULIA BOSERUP
March, 2006 continued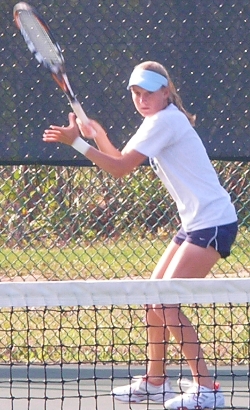 Q: Does anyone else in your family play tennis?
A: "My sister. She graduated from Princeton last year. She didn't play on the team, but I started tennis because of her. I would tag along with her."
Q: At what age did you start playing?
A: "Six."
Q: And when did you start playing tournaments?
A: "About seven."
Q: Are you thinking at all about turning pro or going to college?
A: "I'm going to try and go pro. That's my goal."
* * *
---