TALKING WITH... LAUREN HERRING
March, 2008 continued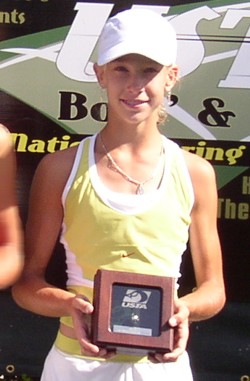 Q: Are you thinking about college?
A: "Professional tennis is my dream..."
Q: "You've got some time to figure it out."
A: "Yeah, I've got some time to figure it out. If the opportunity's there, I definitely want to play professional tennis. But academics are a big part of my family. My dad went to (North) Carolina, my whole family went to Carolina so if I'm not ready at the time (to go pro), Carolina is definitely an option. I bleed Tar Heel blue!"
Q: "I guess I'll have to let the coach know you're coming!" At what age did you start playing tennis?
A: "I started playing at 7, but my brother actually had all the talent. But I remember swinging and missing. I wasn't really into it until I got to be around 9 or 10 and then everything started to fall into place."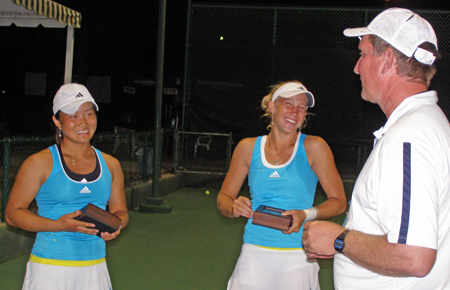 Q:Where do you train?
A: "I train at the USTA (National Tennis Academy in Boca Raton). I just made the switch from my coach. So, the USTA is great and it's going to be a lot of opportunities. And I have the best coach in the world - Jean Desdunes -- the nicest guy you'll ever meet. We're making changes to my game, a lot of changes and I think this year's gonna be like a rough year, but I think everything will fall into place hopefully pretty soon. And I'm just thankful that I got in the dorms and can live there. It's a great opportunity."
* * *
---