2003 SCHEDULE COMING SOON
(l to r) Ema Burgic, Ajla Tomljanovic, MCB Executive Director Carol Weyman, Morgan Basil and Jordaan Sanford
This year's "Little Mo" Nationals was held once again at the St. Stephen's Tennis Academy in Austin, Texas, October 26-28th. The popular "Little Mo" tournament, in its 26th year in Texas, is named in memory of its tennis champion namesake, Maureen Connolly, who was known as "Little Mo". In 1953, she was the first woman to capture the elusive Grand Slam by winning the Australian Championships, the French Championships, Wimbledon, and the U.S. Championships. She was only eighteen years old when she accomplished that magnificent feat. From that time on, Maureen was known as the incomparable "Little Mo".
In July 1954, "Little Mo" injured her leg in a horseback riding accident which ended her tennis career. Although her tournament career was over, Maureen continued to promote her beloved game and in 1968, she joined her dear friend, Mrs. Frank A. Jeffett (Nancy) to co-found the Maureen Connolly Brinker Tennis Foundation. Unfortunately, her tragic death of cancer occurred six months later on the eve of Wimbledon at 34 years of age.
Today, the foundation continues to benefit countless numbers of boys and girls throughout the country and the world. Mrs. Jeffett, along with fellow trustees Norman Brinker and Bob Taylor, Carol Weyman, Executive Director, and a capable Advisory Board, lead the foundation in a myriad of programs and activities.
Boys' 11 Singles
Finals
Blake Davis vs. Max Stevensare, not played due to inclement weather.
Semifinals
Blake Davis defeated Michael Vutam, 8-3
Max Stevens defeated Ben Guthrie, 8-4
Quarterfinals
Blake Davis/Austin defeated Conor Berg/Greenbrae, 8-1
Michael Vutam/Plano defeated Andre Aung/Bloomington, 8-2
Ben Guthrie/Plano defeated Chris Eriksson/Santa Rosa, 8-0
Max Stevens/Dallas defeated Bryan Welnetz/Laredo, 8-2
Girls' 11 Singles
Finals
Jessica Alexander defeated Taylor Vick, 6-2
Semifinals
Jessica Alexander defeated Brett Ellen Keeler, 8-1
Tauylor Vick defeated Elissa DeCampli, 8-1
Quarterfinals
Jessica Alexander/Tyler defeated Rachel Hart/Alpharetta, 8-0
Brett Ellen Keeler/Austin defeated Alexandra Kelleher/Worchester, 8-2
Taylor Vick/Bellaire defeated MariCarmen Perez/San Diego, 8-5
Elissa DeCampli/Moorestown defeated Paola Rodriquez/Vega Baja, 8-1
Boys' 10 Singles
Finals
Russell Bader defeated Denis Kudla, not played due to inclement weather.
Semifinals
Russell Bader defeated Evan King, 8-4
Denis Kudla defeated Dougie Barnard, 8-6
Quarterfinals
Russell Bader/Austin defeated Michael Rabinovich/La Jolla, 8-3
Evan King/Chicago defeated Zachary Chu/Dallas, 8-7
Dougie Barnard/Indianapolis defeated Dane Webb/Richardson, 8-3
Denis Kudla/Fairfax defeated Augie Bloom/Naperville, 8-6
Girls' 10 Singles
Finals
Morgan Basil defeated Jordaan Sanford, 7-5
Semifinals
Jordaan Sandford defeated Hideko Tachibana, 8-1
Morgan Basil defeated Michah Hermsdorf, 8-5
Quarterfinals
Jordaan Sanford/Rancho Cujcamongo defeated Mia Lancaster/Richardson, 8-1
Hideko Tachibana/Austin defeated Cayssa Perez/Cherry Hill, 8-0
Michah Hermsdorf/Spring defeated Gabrielle Clark/Chicago, 8-1
Morgan Basil/St. Petersburg defeated Casey Johnson, 6-3
Boys' 9 Singles
Finals
Emmett Egger vs. Quoc-Daniel Nguyen, not played due to inclement weather.
Semifinals
Emmett Egger defeated Robert Stineman, 6-2
Quoc-Daniel Nguyen over Noah Bragg, not played due to inclement weather.
Quarterfinals
Emmett Egger/Issaquah defeated Austin Smith/Cumming, 6-2
Robert Stineman/Winnetka defeated Danny Riggs/Pompano Beach, 8-5
Noah Bragg/Brookline defeated Jonathan Lo/La Jolla, 8-4
Quoc-Daniel Nguyen/Vienna moved up after a double default
Girls' 9 Singles
Finals
Karen Foreman defeated Jessica Wacnik, 6-0
Semifinals
Karen Foreman defeated Katie Klyczek, 8-1
Jessica Wacnik defeated Kelly Poggensee-Wei, 8-4
Quarterfinals
Karen Forman/Del Mar defeated Kasey Gardiner/Northville, 8-0
Katie Klyczek/Munster defeated Kristen Hibbs/Tustin, 8-1
Kelly Poggensee-Wei/Evanston defeated Gabrielle DeSimone/Rancho Santa Fe, 8-7
Jessica Wacnik/Orland Park defeated Ellen Tsay/Pleasonton, 8-2
Boys' 8 Singles
Finals
Mitchell Polnet defeated Tyler Gardiner, 6-2
Semifinals
Tyler Gardiner defeated Luke Maffett, 8-3
Mitchell Polnet defeated James TenBroeck, 8-4
Quarterfinals
Luke Maffett/Rome defeated Sam Bloom/Naperville, 8-3
Tyler Gardinber/Northville defeated Dennis Garcia/Corpus Christi, 8-4
Mitchell Polnet/Churchville defeated Thai Kwiatkowski/Charlotte, 8-4
James Ten Broeck/Menden defeated Mitchell Krueger/Aledo, 8-7
Girls' 8 Singles
Finals
Blair Shankle defeated Anna Mamalat, 6-1
Semifinals
Blair Shankle over Sarah Gealer, not played due to inclement weather.
Anna Mamalat over Natalie Johnson, not played due to inclement weather.
Quarterfinals
Blair Shankle/Boerne defeated Paulina Perez/San Diego, 8-0
Sarah Gelaer/Los Angeles defeated Ana Smith/Roswell, 8-4
Natalie Johnson/Covina defeated Kaysie Hermsdorf/Spring, 8-1
Anna Mamalat/Philadelphia defeated Samantha Crawford/Acworth, 8-1
The first annual Little Mo/Smrikva Bowl (U.S. vs. Europe) featured American players Jordaan Sanford and Morgan Basil competing against the top two girls from Europe, Ema Burgic (Bosnia) and Ajla Tomljanovic (Croatia). The European team won three out of four matches.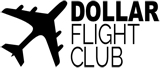 ---
---
---
Create an Amazon Wedding Registry
---
Create an Amazon Wedding Registry
---
script async src="//pagead2.googlesyndication.com/pagead/js/adsbygoogle.js">

---
---
---
---
---
---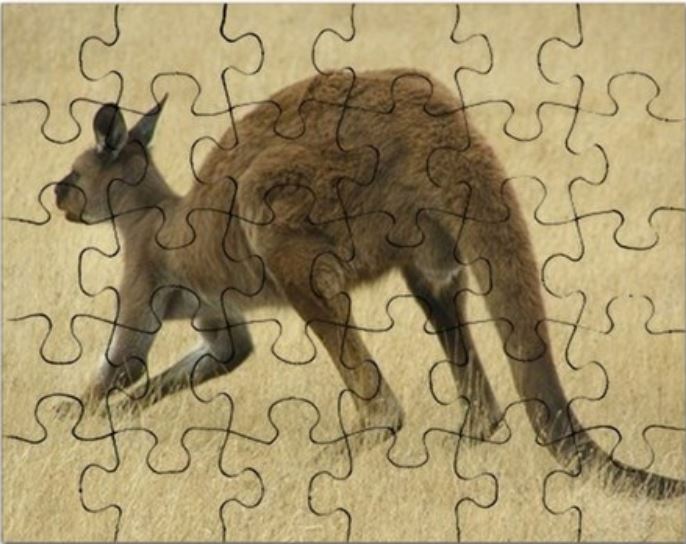 ---
---
---
Monthly Guides to
College Tennis Planning
Available in Kindle & Print
---
Join Best Western Rewards
Best Western Rewards
Members receive a minimum of 10% off all published rates.
---
Create an Amazon Wedding Registry
---
---
College Planning Made Easy...
Check out the Monthly Guide to College Tennis Planning
---
---
Return to:
College And Junior
Tennis Homepage