May 25, 2005-Day One of Singles Championships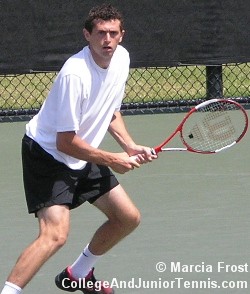 Another day and a totally different atmosphere at the NCAA Division I Men's Championships. As the singles began the crowds diminished and it was the coaches who dominated the scene as they tried to lead their top players through the first round. Not all were successful as the seeds began to fall.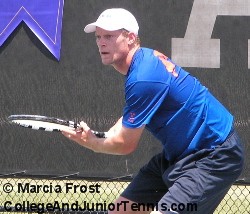 The biggest upset of the day was Izak van der Merwe of Old Dominion's defeat of Stanford's Sam Warburg. Sam, the No. 2 seed and last year's doubles champion, didn't go down easy in a 5-7,6-3,6-1 loss. It was not a day for Stanford as Sam's doubles partner KC Corkery (seeded alphabetically) also lost his place in the draw to Gabor Zoltan of Auburn. The Cardinals hope to have much better luck in the doubles when they defend their title.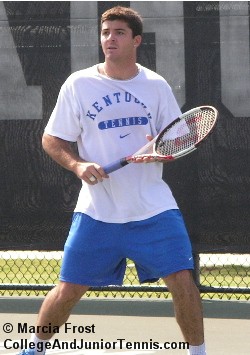 Florida's Greg Oulette, who was instrumental in his team's semifinal berth, today took out eighth-seeded Alex Vlaski of Washington, 7-5,0-6,6-2. Greg's teammate -- Hamid Mirzadeh -- was squeezed out a real close 3-6,7-6(5),7-5 loss to Pepperdine's Scott Doerner. I learned today that Hamid's brother, top junior Vahid Mirzadeh, has been sidelined with a serious back injury and is anxiously awaiting his comeback. I wish him all the best in his recovery.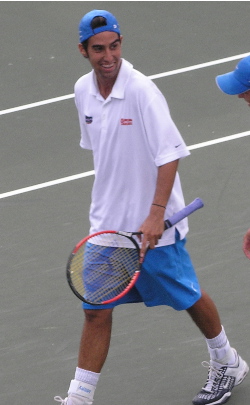 The biggest change for me at this tournament is getting used to the coaching. There is no coaching allowed at the junior events I usually cover and here at the NCAAs it is the opposite. Coaches are at the courts, on the courts and with the players at changeovers. They give them advice, hold their umbrellas and do what it takes to get their players through the match. To me it is an interesting concept and I have yet to determine whether it makes a difference in the match's end result, however, it certainly reinforces the team spirit.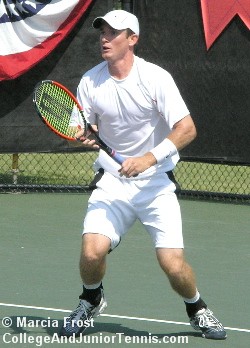 The remaining seeds moved on, though it was a struggle for Illinois' Ryler DeHeart, as he was taken to three sets by Mark Dietrich of Tennessee, and defending singles champion Benjamin Becker who barely survived a challenge from William & Mary's Jeff Kader.

Once again the heat played a factor in today's play as the temperature hovered in the mid nineties. Players took advantage in as much time as the heat rules allowed for breaks and the trainer made a few trips out to courts to treat players who had a hard time with the rising mercury. As I struggled to just stand and take pictures in that heat I wondered just how the players were managing, but the majority of them did and many through three sets.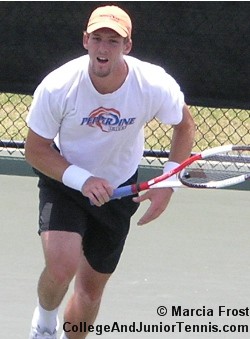 Tomorrow is my final day here in College Station. There are some interesting match ups to come and I hope to catch some great play before my afternoon flight. Now, if the temperature would just drop about ten degrees, everything would really be perfect here at the NCAA Division I Men's Championships.
Until Tomorrow,
Marcia Frost
pictured above top to bottom: KC Corkery, Luke Shields, Jessee Witten, Hamid Mirzadeh, Ryler DeHeart, Scott Doerner
Click Here For Full Men's Singles Results
Click Here For Full Men's Team Results
Click Here For Stories From Other Days &
Results From The Women's NCAA Championships
| | | |
| --- | --- | --- |
| Gabor Zoltan | Alex Slovic | Adil Shamasdin |
| Doug Stewart | Avery Ticer | Devin Mullings |
Click On A Photo To Enlarge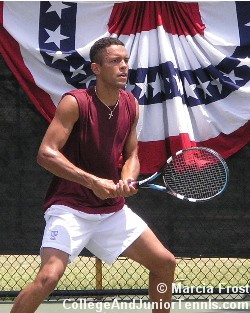 Jerry Makowski
GD Jones
Derrick Spice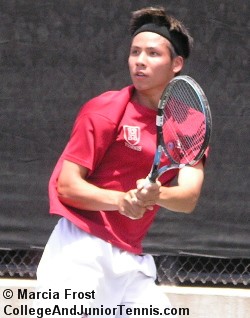 Jonathan Chu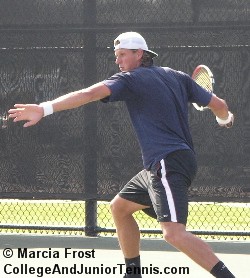 Radek Nijaki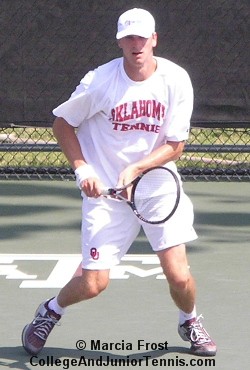 Marek Velicka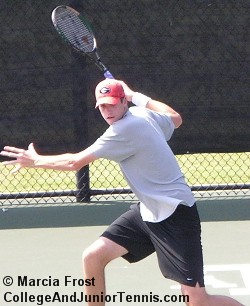 John Isner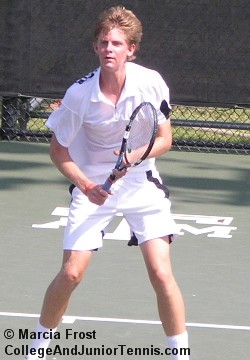 Kevin Anderson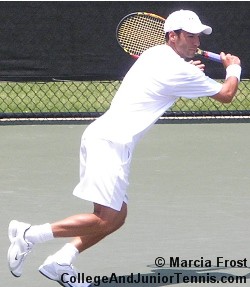 Josh Cohen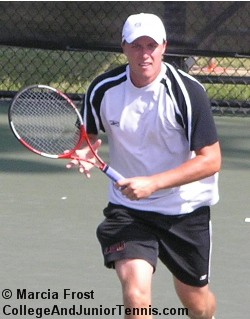 Ken Skupski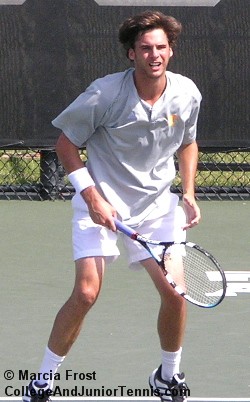 Mark Dietrich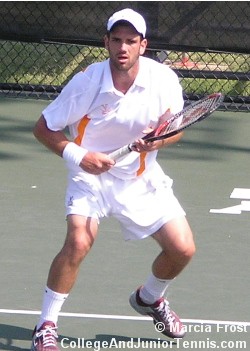 Rylan Rizza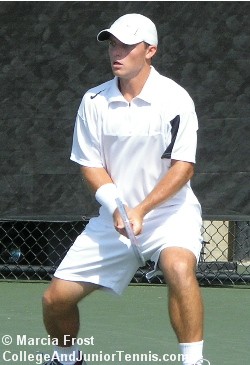 Matt Cloer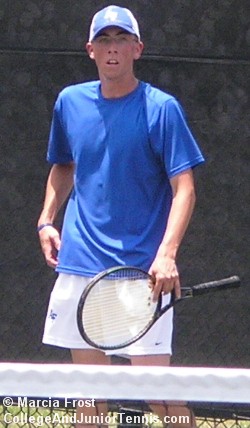 Shannon Buck
Sign up to get notified when the airfares you want go down in price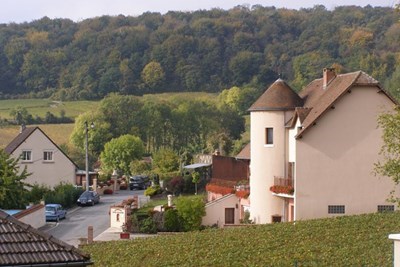 Sign up to get notified when the airfares you want go down in price
Return to:
College And Junior
Tennis Homepage