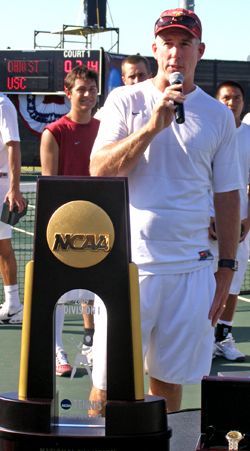 It was something old and something new at this year's NCAA Division I Team Championship with a familiar face and a first-timer.
Though it was Coach Peter Smith's first trophy, it was certainly not a first for the Trojans. It was actually the school's 17th crown. For Duke it was a first for Coach Jamie Ashworth and a first for the women's team. And for everyone it was a long 12 days to the finish line.
The first two rounds brought lots of surprises, beginning with the locations, citing "regional distribution," seeds Ole Miss, Baylor (men) and Fresno State (women) were forced to travel instead of host. Those three did survive -- though Fresno just squeezed by in a third set tiebreaker in the final match vs. Illinois -- but there were those who the homecourt advantage didn't help. In the men's draw, three top teams fell in the early rounds with Kentucky (11) losing to Wake Forest; Boise State defeating Alabama (14); Florida (10) losing to Miami. In the women's draw, South Carolina defeated Tennessee (10) and Southern California (7) lost to Washington.
Once the sweet sixteen arrived at Texas A&M, the pressure was really on. Georgia survived a close (final set tiebreaker in the last match) scare by Illinois and moved on with the rest of the men's seeds. The South Carolina women continued to surprise everyone, this time by blanking Washington in the third round. And though it was holding to seeding, the UCLA women lost their possibility to repeat as champions when No. 6 Miami took them down. No. 9 California beating No. 8 Georgia Tech (the 2007 champions) wasn't shocking to everyone, but the shutout was unexpected as the higher seeds prevailed in the rest of the round of 16.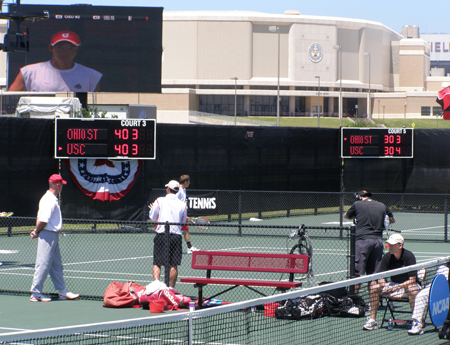 The quarterfinals were a bit more unpredictable. Rain delayed play on Saturday with only doubles complete, but the men and women were ready to go on Sunday with two upsets to start. The two-time defending champion Georgia Bulldogs (4) lost their first NCAA match since dropping the 2006 final to Pepperdine when Texas (12) took them 4-2. Also falling was the top-seeded, undefeated Virginia Cavaliers, at the hands of Southern California (8). The No. 7 UCLA men would also squeak out an upset over No. 2 Ole Miss, 4-3, while the third-seeded Ohio Buckeyes took out No. 6 Baylor. The women's quarterfinals would start out as they should, with No. 2 Georgia and No. 3 Duke moving on. It was a minor upset of Notre Dame (5) over Baylor (4), but No. 8 California over No. 1 Northwestern ended the year-long reign of the Wildcats in the top position.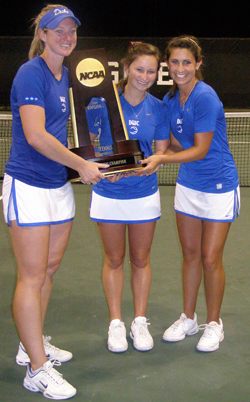 Monday's semifinal winners among the women were not shockers in themselves, but the ease of the wins was surprising. The Trojan men beat Texas 4-1, while on the women's side Duke put off the Georgia 5-2 and Cal defeated Notre Dame 4-2. Only Ohio State kept it tight in the semis in a match full of three-setters as they finally got past UCLA.
After the previous week and a half of matches, the finals came and went without major challenge. Duke and Southern California were determined and had teamwork down like clockwork. For the Blue Devils, it was an even more incredible moment for their first ever win as two seniors -- Melissa Mang and then Jessi Robinson -- clinched the match nearly simultaneously. Southern Cal's win was also an especially memorable one as it was in the same spot at Texas A&Min 2002 that Coach Dick Leach finished his career with USC's 16th trophy. And it was on to the individuals.
Men's Finals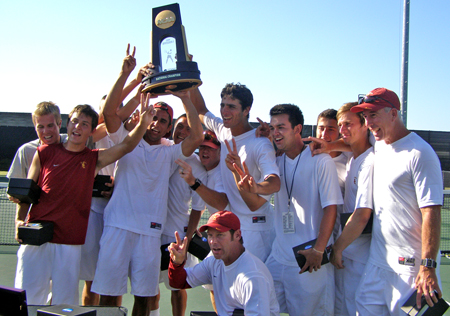 No. 8 Southern California 4, No. 3 Ohio State 1
Robert Farah (SC) defeated Bryan Koniecko (OS), 5-7,6-1,6-4
Steven Moneke (OS) vs. Steve Johnson (SC), 6-7(4),6-4 Did Not Finish
Justin Kronauge (OS) defeated Jaak Poldma (SC), 7-6(1),6-4
Abdullah Magdas (SC) defeated Matt Allare (OS), 6-2,6-3
Balazs Novak (OS) vs. Matt Kecki (SC), 5-7,3-3 Did Not Finish
Daniel Nguyen (SC) defeated Chase Buchanan (OS), 6-0,6-2
Farah/Johnson (SC) defeated Kronauge/Allare (OS), 8-3
Shuhei Uzawa/Koniecko (OS) defeated Magdas/Nguyen (SC), 8-4
Kecki/Poldma (SC) defeated Buchanan/Moneke (OS), 9-7
Order of Finish: Singles: 4, 6, 3, 1; Doubles: 1, 2, 3
Women's Finals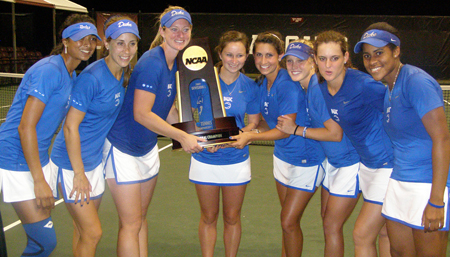 No. 3 Duke 4, No. 8 California 0
Mallory Cecil (D) vs. Jana Juricova (C), 6-4,3-2 Did Not Finish
Ellah Nze (D) vs. Marina Cossou (C), 3-6,4-2 Did Not Finish
Reka Zsilinszka, (D) defeated Mari Andersson (C), 6-1,6-2
Amanda Granson (D) vs. Bojana Bobusic (C), 6-0,6-6 Did Not Finish
Melissa Mang (D) defeated Stephany Chang (C), 6-1,6-3
Jessi Robinson (D) defeated Marion Ravelojaona, (C), 6-2,6-4
Granson/Mang (D) vs. Andersson/Juricova (C), 5-7 Did Not Finish
Robinson/Cecil (D) defeated Cossou/Ilcinkas (C), 8-5
Zsilinszka/Nze (D) defeated Bobusic/Chang (C), 8-4
Order of Finish: Singles: 3, 6, 5; Doubles: 3, 2
Collegiate: Zipcar for students - cars located right on campus. Find out if your campus zips and join for just $15!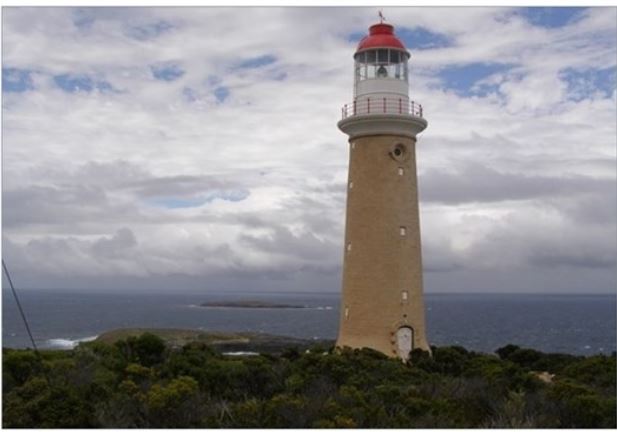 Use Dosh. It pays you automatically when you shop, travel, & dine out. Download app now. Link a card, and get a $5 bonus.





Get $6 off
your first order of $48 on organic snacks & sustainable products At
Brandless which also donates a meal for every purchase.




Ibotta for Cash Back on Groceries AND Online Shopping
Earn Cash Back on your online purchases with Ebates

Budget Pet Care
Extra 10% Discount + Free Shipping
The Mental Athlete
See A Review
Join Fabletics & Get
2 Pairs High Quality Leggings for $24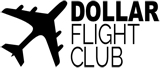 Inexpensive Grocery Delivery
At Instacart
Return to:
College And Junior
Tennis Homepage