TALKING WITH... NADJA GILCHRIST
October, 2007 continued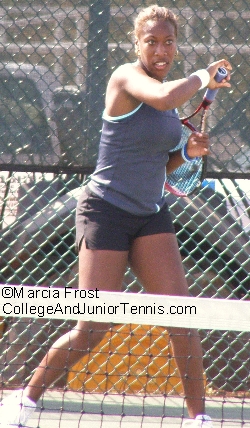 Q: What has been your best win?
A: "When I played Easter Bowl in the quarterfinals against Melanie Oudin. That was my best win because I'd played her twice before and I lost really bad -- like 0 & 1 and 2 & 2. "
Q: What tournament did you have the most fun at?
A: "I have to say Easter Bowl. At Easter Bowl I had a lot of fun."
Q: What tournament haven't you played yet that you are most looking forward to playing?
A: "U.S. Open. Hopefully I'll get in."
Q: You're a senior in high school. Are you thinking about college?
A: "Yes, I am."
Q: "Any particular schools?"
A: "No." (Note: Nadja's mother confirmed October 27th that she decided to go to the University of Georgia.)
Q: "Does anyone else in your family play tennis?"
A: "No."
more
---