Wednesday, July 2nd-Final Day
It was the final day of this inagural National Open at The Atlantic Club. Many of the kids were sad to leave, though some unexpected winners emerged with trophies they had never expected when the championship began four days ago.
There were a number of boys who placed in two events today. See if you can follow the players around the courts: Cory Parr earned his singles consolation place without a match as Trey Taylor defaulted, but he was definitely in play during a tough loss in the doubles final against Alex Mast and Nick Savage. Cory's doubles partner, Michael Sroczynski had a rough day as he also lost in a close third/fourth place playoff (5-7,6-2,5-7) to Dennis Nevolo. The biggest winner of the day was Nick Savage, who took home trophies in both of the top boys events. Nick had a slow start against Dylan Arnold as they both fought hard in the first few games while the other courts were well into the set, but he picked up the pace and took the match, 6-4,6-3.
In contrast to the boys, the girls trophies were well-divided. Kimberly Couts came out against Maggie Yahner ready to divide and conquer. Though she lost some momentum along with the first set, she picked up the pace of the final two sets and took the girls singles crown. Michaela Kissell and Blakely Ashley fought an extremely close consolation final, but Blakely managed to just squeak by, 7-6,7-5. The girls doubles final was played by a surpising group of four that had eliminated all the seeded players. Of the group it was Anne Houghton and Alexandra Kaluza who were just a little better than Dorothy Dohanics and Michelle Style for the win.
Despite some problems with scheduling and alternate locations, the first National Open Championship at The Atlantic Club in Manasquan, New Jersey was a success. Many (including myself) will be back again next year for some more quality tennis and fun.
Marcia Frost
| | |
| --- | --- |
| Singles Finalist Dylan Arnould & Winner Nick Savage | Singles Finalist Maggie Yahner & Winner Kimberly Couts |
| Consolation Singles Winner & Doubles Finalist Cory Parr | Consolation Singles Winner Blakely Ashley & Finalist Michaela Kissell |
CLICK HERE FOR STORY & PHOTOS FROM JULY 1st
CLICK HERE FOR STORY & PHOTOS FROM JUNE 30th
Return To 2003 National Open Index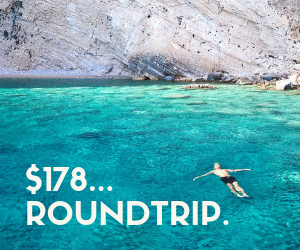 Save up to 30% on your hotel on your next upcoming trip!!





College Planning Made Easy...
Check out the Monthly Guide to College Tennis Planning



Return to:
College And Junior
Tennis Homepage