TALKING WITH... SCOTT OUDSEMA
September, 2003 continued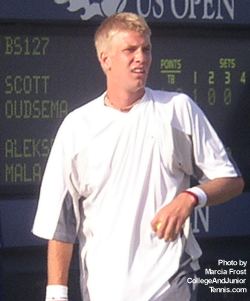 Q: How did you and Phillip (Simmonds) end up playing together?
A: "We were both in Costa Rica a year or two ago and there were only a couple of Americans there. We knew each other and were pretty good friends. We ended up playing together there and we did really well -- I think we made the semifinals. From there every tournament that we were both at we played together."
Q: What was it like to win a Grand Slam?
A: "It was a great feeling. The ball soared out on the last point and it was just a great feeling to know that you've made it to some of your goals."
Q: Was it different because it wasn't here (in the U.S.)?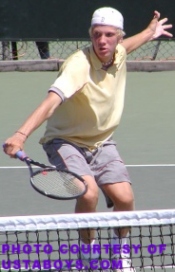 A: "To be honest, I don't know what it would feel like to win here. Hopefully, maybe... "
Q: Did you have support there with you?
A: "A coach and a couple of friends."
Q: I was at your match the other day and you had quite a cheering section. I thought your had already gotten groupies and then I found out it was all your family.
A: "I have some family here -- my dad, my mom, my brother and sisther -- came from Michigan. Then my aunt and uncle and two cousins came for a trip to New York."
more
---