Click On A Photo To Enlarge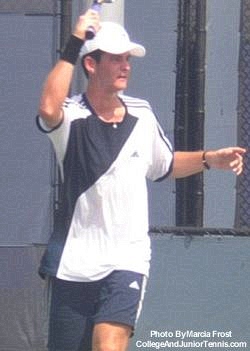 Brian Baker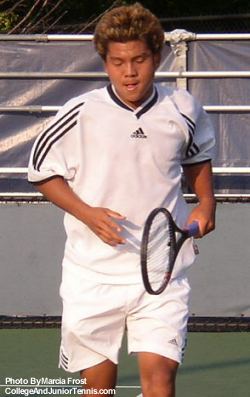 Robert Yim
Carly Gullickson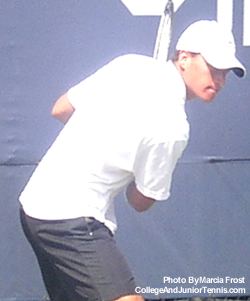 James Pade
Doug Stewart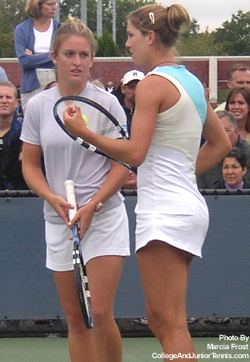 Kristen Schlukebir
& Tanner Cochran
Chin Wei Chan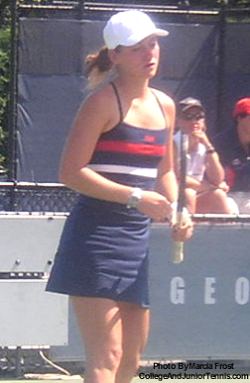 Zsusanna Babos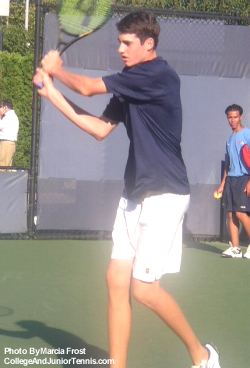 John Isner
Brett Ross
At The Open With Marcia Frost...
Thursday, September 5th
Junior Championships Day Five
It was another long day full of matches as the tournament plays catch up from the rain delays. At the end of the day, there were less Americans left standing, though few of the results were surprises.
Israel's Dudi Sela edged out Brian Baker. Though the tiny 17 year old was seeded eleventh, he didn't look to be a match for Brian. Throughout the first set each game seemed to go longer and longer as the rallies kept coming. Dudi took the first set 7-5, but the second was at a dead heat at 3-3 until Brian called for a medical trainer. He never seemed to recover his momentum and lost the second set, 6-4. Brian did win in his doubles match with partner Chris Guccione.
Also in the boys' singles, Robert Yim ended his spectacular run today. The second seed, Robin Soderling, easily defeated Robert, 6-2,6-1. Robert's tournament wins included a defeated of No. 14 seed Steve Darcis.
Only two American women remain in the girls singles draw. Ally Baker continued her domination of that event as she disposed of No. 14 Salome Devide. Ally's matches seem to get easier and easier as this win took about 40 minutes and ended with a 6-0,6-1 score. She will next go against Maria Kirilkeno who advanced over Shenay Perry, 6-3,2-6,6-2.
Another player who ended a fantastic tournament (including an upset over the thirteenth seed) is Carly Gullickson. Carly gave it her all against the top player in the world, Barbora Strycova. Everytime it looked as if she would break through, Barbora came back one better. In the end it was the Czech, 6-3,6-2.
It was a mixed day for the pair of Tanner Cochran and Kristen Schlukebir. First, Tanner was upset by Tatiana Golovin in straight sets. At the same time, Kristen easily moved past Aurelija Misevicute. It was their doubles match, however, that was the real surprise of the day. Everyone expected Tanner and Kristen, who have won numerous titles together over the last three years, to easily defeat Jessica Kirkland and Alexander Mueller. Instead the crowd saw and incredible display of serve and volley that was just a little better from the younger players. Perhaps it was the (extremely annoying) loud music in the background, but Tanner and Kristen just couldn't follow through enough. Jessica and Alexander squeezed by, 6-1,2-6,7-6(2).
The only other real upset of the day was also by Americans. Shadisha Robinson and Tory Zawacki, who both lost in first round singles, moved into quarters past Zsusanna Babos and Chin-Wei Chan, the No. 5 seeds. Though this match was certainly not as exciting as the other doubles match, it did have its moments as the seeds won the first set in a tiebreaker and then survived three match points before losing, 6-7(2),6-3,6-3.
Four American doubles teams fell today, though not without a fight. Kean Feeder and Brett Joelson, who was last year's doubles finalist, dropped a tough one Michael Koning and Bas Van der Valk, the fifth seeds, 4-6,7-5,6-3. Vahid Mirzadeh and Nick Rinks lost to the second-seeded Florian Mergea and Horia Tecau, 6-3,6-3.
James Pade and Doug Stewart were just not a match for the No. 8 seeds, Brian Dabul and Lamine Ouahab. The Americans had one break in the match and it looked like they had the momentum going, but they lost it, and eventually the match, 6-2,6-4. James will now head to Stanford and Doug is off to the University of Virginia. They will both begin their Freshman year.
The team of John Isner and Brett Ross kept up the serve and volley for the entire match against Dustin Brown and Luka Gregorc. Dustin's serve, though there was not detector on the court, had to be around 140 and whipped past the players with amazing power. It was the biggest weapon on the court and it eventually beat John and Brett, 4-6,6-2,6-3.
Until Tomorrow...
Healthy Smoothies
Delivered to your home
Click for 55%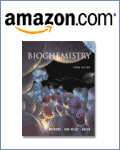 Create an Amazon Wedding Registry
Create an Amazon Wedding Registry
Return to:
College And Junior
Tennis Homepage