At The Open
With Marcia Frost...
Sunday, September 10th
Junior Championships, Final Day
It's hard to be an American at America's Grand Slam and not make the Junior Open Boys Doubles Championship the story of the day. For the first time in history, two teams from the United States competed against each other in the finals and took home the third consecutive trophy for the homecourt.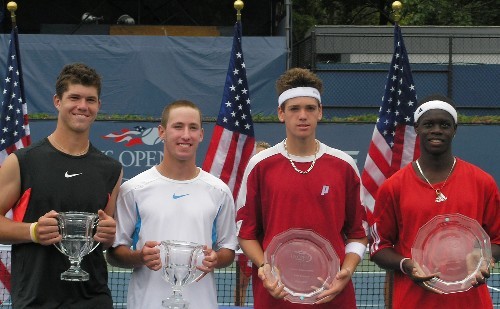 Boys Doubles Champions Nate Schnugg & Jamie Hunt and Finalists Austin Krajicek & Jarmere Jenkins
While few were surprised when the elder, more experienced Nate Schnugg & Jamie Hunt prevailed in the end, it didn't quite start out that way. "I thought they would have started out a little more nervous, but Wow, they were great," said Nate, who was in his third Grand Slam event doubles final (he won Wimbledon with Kellen Damico.). "We couldn't get anything by them." It was a tough first few games as they ran to deuce and Jarmere Jenkins and Austin Krajicek had an early break at 2-1.
The two doubles teams traded breaks for a short while, but Nate & Jamie found their place at 4-3 and held for the set. While 15 year old Jarmere shocked the crowd with some incredible overheads and 16 year old Austin slammed his serve, it was the 18 year old University of Georgia bound duo who took control. It was still a great experience for the finalists who plan on remaining a team and, according to Jarmere, "hope to be playing the men's doubles final in there (Arthur Ashe Stadium) next year."
Of course, there was a lot more going on at the USTA Billy Jean King National Tennis Center today in addition to boys doubles. The day started with the singles finals. Though I have to admit they weren't quite as exciting as I had hoped, there were some nice sized crowds for junior tennis.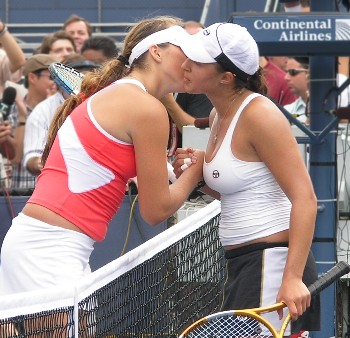 Russian Anastasia Pavlyuchenkova lived up to her top seeding (and retained her number one ranking). It wasn't easy, though. Tamira Paszek of Austria kept her on her toes through three sets as the two 15 year olds spent more time off serve than on. It was a 6-3 first for Tamira with little fanfare. The play picked up a bit in the second as the deuces kept coming (as did the trainers, called by each player). The number one player just made it through the last two, 6-4,7-5.
At the end of the girls final I was very impressed at the sportsmanship. The two girls -- who did not at all know each other well before this tournament -- leaned over the net to hug each other. When asked if her ankle injury had cost her the match, Tamira replied, "My leg hurt, but that's not why I lost. She played unbelieveable." Anastasia returned the compliment, "She played really great tennis. She moved me."
The boys singles final was suprising to many who had watched Canada's Peter Polansky dominate the last week. Today, however, he couldn't find his game as Dusan Lodja of the Czech Republic was in control of the match from beginning to end. There were some good points and close games, but it was Dusan's match from the time he took the first set tiebreaker 7/4. There was an early break in the second and he kept it for a 6-3 win.
My apologies to the very talented Mihaela Buzarnescu & Raluca Olaru for not catching their doubles match. The number two seeds tookout the top-seeded Sharon Fichman & Anastasia Pavlyuchenkova, robbing Anastasia of the doubles Grand Slam. Anastasia was disappointed and admitted that after winning the singles, "It's really difficult to focus and concentrate on the doubles."
It would have been nice if Andy Roddick had picked up another title for the United States today, but he gave Roger Federer a good run out there and showed some of today's winners just how far a U.S. Open Junior Champion can get.
Until Next Year,
Marcia Frost
P.S. For some more great insight into the U.S. Open Junior Championships, check out Zoo Tennis and for everything else in the Tennis World, Peter Bodo's is the place to go.
Boys' 18
SINGLES
Finals
Dusdan Lojda (10) defeated Peter Polansky, 7-6(4),6-3
Semifinals
Peter Polansky defeated Donald Young (4), 6-3,7-6(2),6-3
Dusan Lojda (10) defeated Luka Belic (9), 6-3,6-3
Quarterfinals
Peter Polansky/Canada defeated Roman Jebavy/Czech Republic (12), 7-6(9),6-1
Donald Young/USA (4) defeated Pavel Chekhov/Russia (10), 7-6(1),6-3
Dusan Lodja/Czech Republic (10) defeated Artem Smirov/Ukraine, 6-2,6-2
Luka Belic/Croatia (9) defeated Jonathan Eysseric/France (2), 6-4,6-4
DOUBLES
Finals
Jamie Hunt/Nathaniel Schnugg defeated Jarmere Jenkins/Austin Krajicek, 6-3,6-3
Semifinals
Jarmere Jenkins/Austin Krajicek defeated Ruben Bemelmans/Jaak Poldma (8), 6-3,7-5
Jamie Hunt/Nathaniel Schnugg defeated Daniel-Alejandro Lopez/Matteo Trevisan, 6-2,4-6,6-2
Quarterfinals
Ruben Bemelmans/Jaak Poldma (8) defeated Daniil Arsenov/Artur Chernov, 6-4,6-3
Jarmere Jenkins/Austin Krajicek defeated Roberto Maytin/Rupesh Roy, 7-6(5),6-4,7-6(5)
Daniel-Alejandro Lopez/Matteo Trevisan defeated Luka Belic/Antonio Veic (5), 6-3,6-2
Jamie Hunt/Nathaniel Schnugg defeated Pavel Chekhov/Petru-Alexandru Luncanu (2), 2-6,7-6(4),6-4
Girls' 18
SINGLES
Finals
Anastasia Pavlyuchenkova (1) defeated Tamira Paszek (11), 3-6,6-4,7-5
Semifinals
Anastasia Pavlyuchenkova (1) defeated Katerina Vankova, 7-6(4),6-0
Tamira Paszek (11) defeated Lauren Albanese, 6-2,6-2
Quarterfinals
Anastasia Pavlyuchenkova/Russia (1) defeated Raluca Olaru/Romania (10), 7-5,3-6,6-3
Katerina Vankova/Czech Republic defeated Sharon Fichman/Canada (13), 6-4,1-6,6-3
Lauren Albanese/USA defeated Petra Martic/Croatia, 6-4,6-4
Tamira Paszek/Austria (11) defeated Sacha Jones/New Zealand, 6-1,6-2
DOUBLES
Finals
Mihaela Buzarnescu/Raluca Olaru (2) defeated Sharon Fichman/Anastasia Pavlyuchenkova (1), 7-5.6-2
Semifinals
Sharon Fichman/Anastasia Pavlyuchenkova (1) defeated Katerina Kramperova/Katerina Vankova, 7-6(3),7-5
Mihaela Buzarnescu/Raluca Olaru (2) defeated Melanie Klaffner/Tamira Paszek, 6-1,6-2
Quarterfinals
Sharon Fichman/Anastasia Pavlyuchenkova (1) defeated Chelsey Gullickson/Jamie Hampton USA, 6-3,1-6,6-1
Katerina Kramperova/Katerina Vankova defeated Sorana Cirstea/Alexandra Panova (6), 7-5,0-6,7-6(5)
Melanie Klaffner/Tamira Paszek defeated Sacha Jones/Lena Litvak, 6-4,7-5
Mihaela Buzarnescu/Raluca Olaru (2) defeated Kristy Frilling/Ashley Weinhold, 6-4,6-1
Healthy Smoothies
Delivered to your home
Click for 55%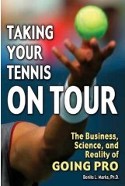 See a review of this book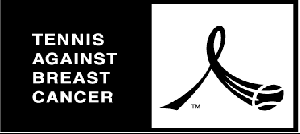 Create an Amazon Wedding Registry

Create an Amazon Wedding Registry
Return to:
College And Junior
Tennis Homepage