At The Open With Marcia Frost...

Friday, August 27th & Saturday, August 28th-
Men's & Women's Qualifying, Final Round
In spite of rain delays that spread some matches over three days, a resilient past and present college and junior players survived the U.S. Open Qualifying and are preparing for Main Draw competition.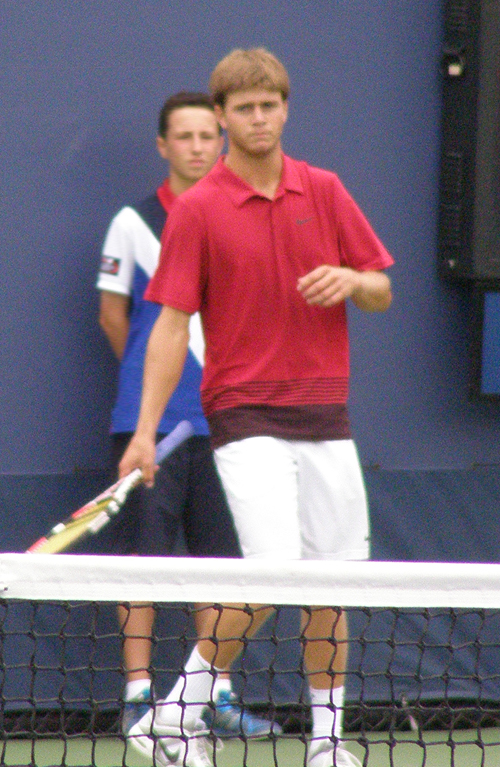 Eighteen year old Ryan Harrison is actually in his third year of his professional career, but it's certainly going to be a year to remember as it is the first time he's qualified for a Grand Slam event. After quickly taking out Jonathan Dasnieres De Veigy on Tuesday, things got a bit toughter. His next two matches would go the distance, with a tight upset over tenth-seeded Rui Machado of Portugal finishing at 5-7,7-6(5),6-3, and then a qualifying win over Brazil's Ricardo Hocear going to 4-6,6-3,6-4. The next one up for Ryan will be the toughest yet, as he is set to go up against the 15th seed in the men's singles -- Ivan Ljubicic.
Thirty year old Robert Kendrick is a veteran of the tour who made it his home after stints at the University of Washington and Pepperdine, but his ranking of 147 wasn't enough to get him into the US Open this year. He had to do it the hard way and he accomplished it when he finished off the Qualifying with a 6-3,6-3 win over Japan's Tatsuma Ito. Robert is the last male left in the draw with college ties, as Blake Strode (Arkansas), Kevin Kim (UCLA), Jesse Witten (Kentucky), Robert Farah (Southern Cal), Harel Levy (UCLA)Bobby Reynolds (Vanderbilt) and Chase Buchanan (Ohio State) all fell before the end.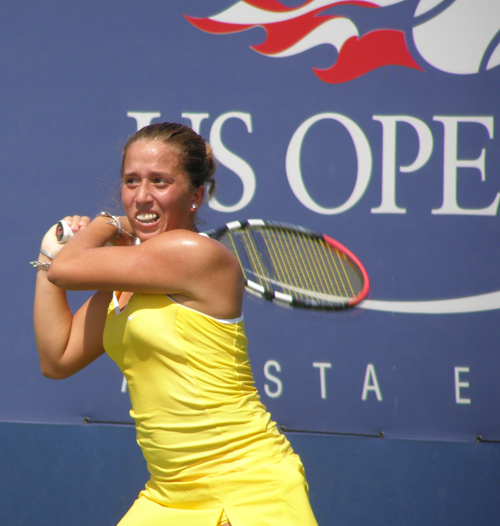 On the women's side, there's only one former college player left from the Qualifying event and her ties run deep and recent. On the same day that she was to be honored by the Intercollegiate Tennis Association as their Player of the Year, Irina Falconi qualified for her first main draw at the US Open. On her way, she upset both Stephanie Dubois and No. 10 Anastasia Pivovarova. Irina, who turned professional this summer after two years at Georgia Tech, will meet No. 19 Flavia Penetta in the women's singles.
Julia Cohen, who has ties to three colleges, lost in the second round, as did juniors Julia Boserup, Nicole Gibbs, Krista Hardebeck and Sloane Stephens. There are plenty of past, present and future college players left in the main draw (and the junior championships), and I'm looking forward to checking them out starting on Monday,.
Until Tomorrow
Marcia Frost

Inexpensive Grocery Delivery
At Instacart
<

Monthly Guides to
College Tennis Planning
Available in Kindle, Print & EBook
for H.S. Seniors
and H.S. Juniors