NCAA DIVISION I
Players are chosen for All-American status if they meet one of the following criteria:
Singles
1. Top 16 seed in NCAA Singles Championships
2. Reach round of 16 in NCAA Singles Championships
3. Finish in the Top 20 of the final WingspanBank.com Collegiate Tennis Rankings
Doubles
1. Top eight seed in NCAA Doubles Championships
2. Reach quarterfinals of NCAA Doubles Championship
3. Finish in Top 10 of final WingpsanBank.com Collegiate Tennis Rankings.
This year three women earned ITA All-American status for the fourth straight year. They are: Marissa Catlin (Georgia), Amy Jensen (California) and Zuzana Lesenarova (San Diego). Among the men, none were four-timers, however, Michal Chmela (LSU), Justin O'Neal (Florida) and Ryan Sachire Notre Dame are three-time All-Americans.
Geoff Abrams
Stanford-S,D
Matt Amgwerd
New Mexico-S
Daniel Andersson
Virginia Commonwealth-S
Marco Baron
Mississippi State-S,D
Michael Blue
Texas-D
Matias Boeker
Georgia-S
Dumitru Caradima
Texas A&M-D
Esteban Carril
TCU-S
Guillermo Carter
Oregon-S
Vikrant Chadha
Mississippi-D
Michal Chmela
LSU-D
Nick Crowell
Texas-D
Erik Dmytruk
California-D
Carlos Drada
Kentucky-S
Cary Franklin
Illinois-S,D
Eduardo Gordilho
La-Lafayette-S
Sebastien Graeff
Pepperdine-D
Toby Hansson
SMU-S,D
K.J. Hippensteel
Stanford-S
David Hodge
Baylor-D
Stephen Huss
Auburn-S
Oskar Johansson
Arkansas-S
Johann Jooste
Baylor-S
Robert Kendrick
Pepperdine-S
Dan Kiernan
LSU-D
Alex Kim
Stanford-S,D
Scott Kintz
California-D
Brandon Kramer
UCLA-D
Jeff Laski
Illinois-S
Jong-Min Lee
UCLA-S,D
Shuon Madden
Texas A&M-S,D Leif Meineke
Boise State-D
Wesley Moodie
Boise State-D
Ryan Moore
Southern California-D
Jeff Morrison
Florida-S,D
Frank Moser
Virginia Commonwealth-S
Graydon Oliver
Illinois-D
Justin O'Neal
Florida-S,D
Nathan Overholser
Florida-D
Andres Pedroso
Duke-S
Tripp Phillips
North Carolina-S
Nick Rainey
Southern California-D
Doug Root
Duke-D
Anthony Ross
Pepperdine-D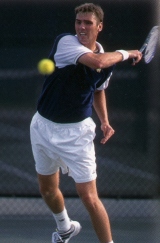 Ryan Sachire
Notre Dame-S
Charles Sevigny
Mississippi State-D
James Shortall
Mississippi-D
Ramsey Smith
Duke-D
Bran Vahaly
Virginia-S
Jon Wallmark
SMU-D
Alex Waske
San Diego State-S
Mark Williams
Baylor-D
Martin Woisetchlager
UAB-S
Teryn Ashley
Stanford-D
Janet Bergman
Wake Forest-D
Bea Bielik
Wake Forest-S,D
Lindsay Blau
Arizona-D
Karoline Borgersen
California-D
Alison Bradshaw
Arizona State-S,D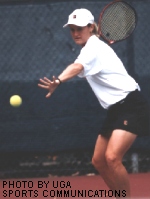 Marissa Catlin
Georgia-D
Bruna Colosio
LSU-S,D
Claire Curran
California-D
Lucie Dvorakova
TCU-D
Adria Engel
Wake Forest-S
Michelle Gough
Arizona-D
Laura Granville
Stanford-S,D
Lori Grey
Georgia-S,D
Marissa Irvin
Stanford-S,D

Amy Jensen
California-S,D
Lauren Kalvaria
Stanford-S
Chin Bee Khoo
Arkansas-S,D
Esther Knox
Georgia-S
Kristina Kraszewski
Washington-S
Anita Kurimay
California-S,D
Whitney Laiho
Florida-S,D
Jessica Lehnhoff
Florida-S,D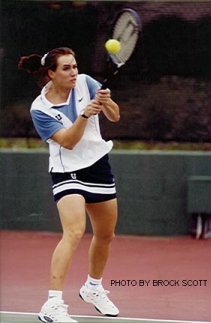 Zuzana Lesenarova
San Diego-S,D
Katarina Malec
UNLV-S
Celena McCoury
Arizona State-D
Megan Miller
Duke-S
Kim Niggemeyer
Fresno State-S
Martina Ondrejkova
South Alabama-D
Andrea Ondrisova
Virginia Commonwealth-S
Ana Paula Mores
LSU-D
Paola Palencia
Pepperdine-D
Karin Palme
Arizona State-S
Jahnavi Parekh
Baylor-S
Jewel Peterson
Southern California-S
Iva Puflerova
South Alabama D Ipek Senoglu
Pepperdine-D
Keiko Tokuda
Stanford-D
Katarina Valykova
San Diego-D
Aarthi Venkatesan
Georgia-S,D
Janet Walker
Texas-S
Sara Walker
UCLA-S
Daria Zoldkova
TCU-D
---