2003 ITA

NCAA DIVISION I
Players are chosen for All-American status if they meet one of the following criteria:
Singles
1. Top 16 seed in NCAA Singles Championships
2. Reach round of 16 in NCAA Singles Championships
3. Finish in the Top 20 of the final Omni Hotels Collegiate Tennis Rankings
Doubles
1. Top eight seed in NCAA Doubles Championships
2. Reach quarterfinals of NCAA Doubles Championship
3. Finish in Top 10 of final Omni Hotels Collegiate Tennis Rankings.
Among those chosen for this year, Adria Engel, Jewel Peterson and Sara Walker are four-time All-Americans. Lauren Barnikow, Claire Carter, Lori Grey, Amanda Johnson, Sarah Wittenm Amer Delic, Alex Hartman, Bo Hodge, Phil King, Scott Lipsky, Oliver Maiberger and David Martin have earned All-American status for the third time.
Diego Acuna
Pepperdine-D
Romain Ambert
Mississippi State-S
Roger Anderson
Georgia Tech-D
Richard Barker
Rice-D
William Barker
Rice-S,D
Steve Berke
California-D
Nicolas Boeker
Georgia-S
Oscar Chow
Columbia-S
Tobias Clemens
UCLA-S
Andrew Colombo
Auburn-D
Lester Cook
Texas A&M-D
KC Corkery
Stanford-S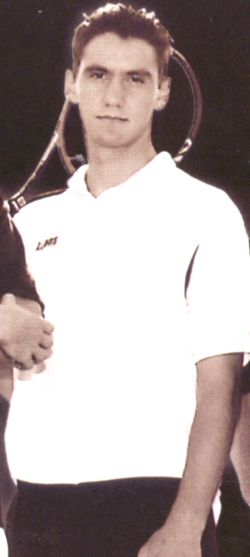 Amer Delic
Illinois-S
Benedikt Dorsch
Baylor-S,D
Catalin Gard
Mississippi-S
Calle Hansen
Pepperdine-D
Chad Harris
Vanderbilt-S
Alex Hartman
Mississippi-S
Bo Hodge
Georgia-S
Janne Holmia
Florida-S
Rameez Junaid
Auburn-S,D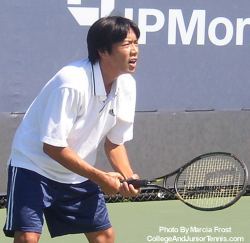 Phillip King
Duke-D
Daniel Klemetz
Middle Tennessee-S
Michael Kogan
Tulane-S,D
Robert Kowalczyk
California-D
Scott Lipsky
Stanford-D
Ryan Livesay
Tulsa-D
Oliver Maiberger
San Diego St-S,D
David Martin
Stanford-S,D
Ante Matijevic
Texas A&M-D
Hamid Mirzadeh
Florida-S
Reiner Neurohr
Baylor-D
Ryan Newport
Texas A&M-S
Rajeev Ram
Illinois-S,D
Ryan Redondo
San Diego St-D
Bobby Reynolds
Vanderbilt-S
Victor Romero
Tulane-D
Seth Rose
South Carolina-S
Scott Schnugg
Georgia Tech-D
Dustin Taylor
Tulsa-D
Alex Vlaski
Washington-S
Todd Widom
Miami (FL)-S
Brian Wilson
Illinois-S,D
Jesse Witten
Kentucky-S
Michael Yani
Duke-D
Vilmarie Castellvi
Tennessee-S,D
Alice Barnes
Stanford-S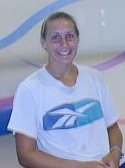 Lauren Barnikow
Stanford-S,D
Erin Burdette
Stanford-S,D
Jackie Carleton
UCLA-S
Chloe Carlotti
Fresno St-S
Claire Carter
Washington-D
Agata Cioroch
Georgia-S,D
Kendall Cline
North Carolina-D
Julie DeRoo
Duke-D
Tammy Encina
Tennessee-S


Adria Engel
Arizona St-S
Christina Fusano
California-D
Alexis Gordon
Florida-S
Lori Grey
Georgia-D
Cristelle Grier
Northwestern-S
Amanda Johnson
Duke-S,D
Darija Klaic
Washington-D
Raquel Kops-Jones
California-S,D
Jenny Kuhn
Tulane-D
Amber Liu
Stanford-S
Jennifer Magley
Florida-D
Aniela Mojzis
North Carolina-D
Courtney Nagle
Oregon-D
Daria Panova
Oregon-S,D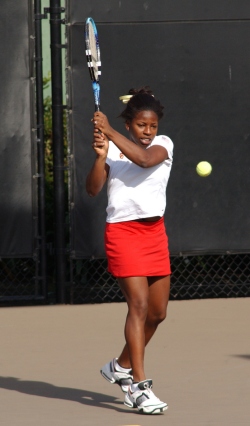 Jewel Peterson
Southern Cal-S
Kate Pinchbeck
North Carolina-S
ALice Pirsu
Pennsylvania-S
Mira Radu
Mississippi-S
Zerene Reyes
Florida-D
Sarah Riske
Vanderbilt-S,D
Melissa Schaub
Tennessee-D
Emilie Scribot
Arizona-S
Julie Smekodub
Tulane-S,D
Viktoria Stoklasova
South Alabama-S
Dea Sumantri
Washington-S
Amy Trefethen
Kentucky-D
Aleke Tsoubanos
Vanderbilt-D
Silvia Urickova
VCU-D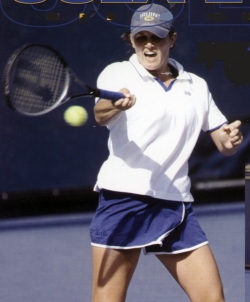 Sara Walker
UCLA-S
Sarah Witten
Kentucky-S,D
Barbara Zahnova
VCU-D

Back To Directory Of All-Americans
---