LSU's Ken Skupski took home the SEC Indoors trophy after he defeated Greg Ouelette of Florida, 6-2,6-2, in the finals. Georgia's Antonio Ruiz and John Isner were the doubles winners over Marcus Sundh and Jesse Witten of Kentucky.

* * *
The women's 2005 Pac-10 Indoors Championships produced the following winners in the finals:
Flight I
Singles
Erin Burdette/Stanford defeated Dea Sumantri/Washington, 6-3,2-6,6-2
Consolation Singles
Nicole Leimbach/Southern California defeated Alex McGoodwin/UCLA, 6-2,3-6,6-1
Doubles
Alice Barnes/Erin Burdette-Stanford defeated Dieskova/Panova-Oregon, 8-6
Flight II
Singles
Davina Mendiburu/Oregon defeated Anne Yesley/Stanford, 6-2,6-2
Singles Consolation
Tara Simpson/Washington defeated Anna Leksinska/Oregon, 6-3,6-1
Doubles
Balzert/Perry-Arizona defeated Bak/Mendiburu-Oregon, 8-4
Flight III
Singles
Kasia Jakowlew/Arizona defeated Jamie Marshall/Oregon, 3-6,7-6(4),6-2
Singles Consolation
Anya Loncaric/UCLA defeated Kara Guzman/Stanford, 6-4,6-4

* * *
Georgia sophomore Shadisha Robinson has already picked up two singles titles this season. The first was at the Ole Mississippi Classic and then took a second at the Freeman Memorial.

* * *
This year's National Collegiate Tennis Classic crown went to Pepperdine's Pedro Rico after his 6-4,5-7,6-2 win over Arizona's Roger Matalonga.

* * *
Our thoughts are with the family of Steve Sauers, the longtime Green River Community College coach who passed away last month after a massive stroke. Coach Sauers led Green River for 35 years through 19 NWAACC men's titles and 16 women's titles.

* * *
---
Premiere private co-ed camp on mountain lake setting seeking tennis instructors. Wekeela offers execellent salary packages, top facilities, an international staff consisting of professionals, experienced teachers and collegians, a warm, friendly, professional atmosphere, excellent instruction and a beautiful lakefront setting. Applicants must be college-age and above, be responsible and knowledgeable, and have a strong desire to work with children. Apply online at http://www.campwekeela.com or e-mail campwekeela@aol.com. Dates: June 18-August 21. Have a summer of a lifetime in beautiful Maine!
---
If you have information for Campus Notes
Contact us:E-Mail: Marcia@MarciaFrost.com
FAX: 516-883-5241
Erin Burdette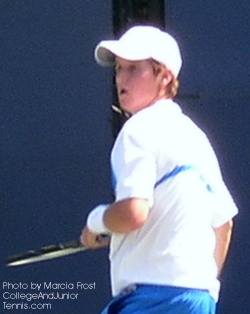 Greg Ouelette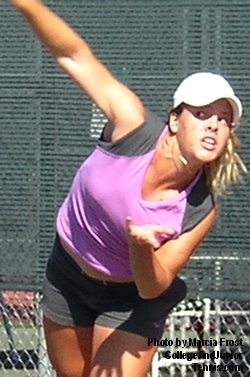 Nicole Leimbach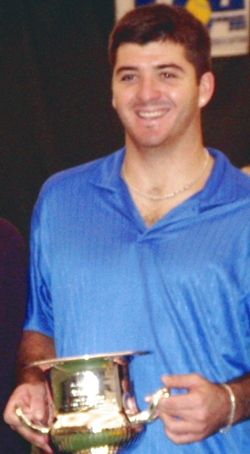 Jesse Witten
Alice Barnes
Antonio Ruiz
Anne Yelsey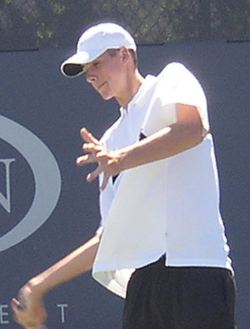 John Isner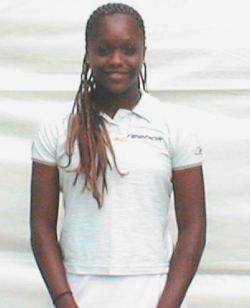 Shadisha Robinson
Join Fabletics & Get
2 Pairs High Quality Leggings for $24








Join Fabletics & Get
2 Pairs High Quality Leggings for $24































Return to:
College And Junior
Tennis Homepage