Wednesday, January 5, 2005-Day Five
Let the games begin! It may have been day five, but it was the first day players could really feel like they would play without the rain coming in. And play they did, preparing for tomorrow's tournament end.
When the Boys 18s final is played tomorrow, it will be between two unseeded players. University of Tulsa freshman Will Gray, who eliminated the No. 13, 16, 4 and 5 seeds respectively, will face Kyle Baker, who advanced yesterday after Rook Schellenberg retired with an injury and second-seeded Eric Roberson withdrew. It will be a great opportunity for both players to show what they've got.
The Girls 18s only played through to the quarters today where No. 4 Maggie Yahner advanced to play Maria Anisimova, a winner over No. 21 Nicole Kantor. The other semi should be a great one between No. 6 Lena Litvak and No. 10. Alison Riske. The Boys 16s also have semifinals to go tomorrow with unseeded Eric Lee moving in past No. 9 Ryan Berman to face No. 6 Kayvon Karimi. No. 5 Jack Seider will go up against No. 14 Ramsey Lemaich.
Laurianne Henry (Girls 16s), Jack Sock (Boys 12s) and Stephanie Vidov (Girls 12s) are the only No. 1 seeds left in the tournament. Both Laurianne and Stephanie will have to play their way through the semis first, but Jack is already in the finals with a chance to win here two championships in a row (he was the USTA National Winter champion last week).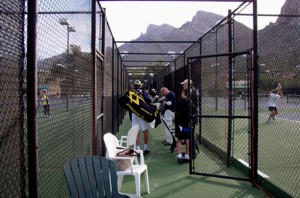 Come back tomorrow for the College And Junior Tennis coverage of the Copper Bowl finals. It is anyone's guess who will take the trophies in this tournament full of surprises.
| | | |
| --- | --- | --- |
| Victoria Brymer | Ryan Cheung | Roxanne Ellison |
Until Tomorrow,
Marcia Frost
CLICK HERE FOR STORIES & PHOTOS FROM DAY FOUR
CLICK HERE FOR STORIES & PHOTOS FROM DAY THREE
CLICK HERE FOR STORIES & PHOTOS FROM DAY TWO
CLICK HERE FOR FULL DRAWS
click on a photo to enlarge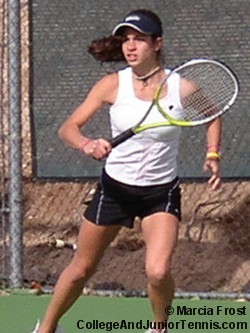 Lauren McHale
Daniel McCall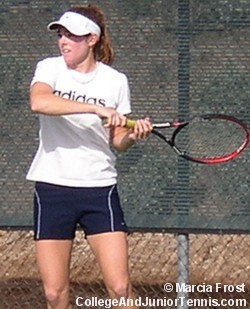 Kimberly Hanes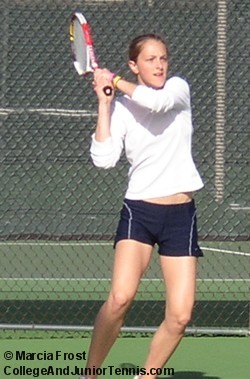 Katharine Attwell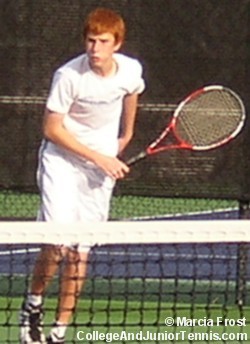 Joe Young
Alec Parower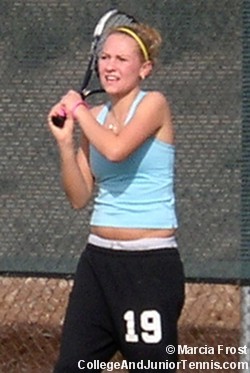 Lynsey Bochenek
Alex Ashe

Monthly Guides to
College Tennis Planning
Available in Kindle, Print & EBook
for H.S. Seniors
and H.S. Juniors
---
---
---
Return to:
College And Junior
Tennis Homepage