February 2004
Volha Havartsova of Belarus and Guillermo Alcaide-Justell of Spain each earned their first ITF Grade 1 titles at the Coffee Bowl in Costa Rica. Volha eliminated Croatian Sanja Ancic in the finals, 6-2,6-7(4),6-1. She then teamed up with Viktoria Azarenka for the doubles crown. In the meantime, Guillermo defeated Phillip Simmonds of the USA in the final, 7-5,6-2. Phillip had won the Casablanca Cup the previous week.

* * *
Cosmetics firm Bonnebell has returned as the title sponsor of the 2004 Maureen Connolly Brinker Cup. The international organization was the first sponsor of the event in 1977 and also donated the magnificent silver Bonnebell Trophy. This years event will be held at the Royal South Yarra Club in Melbourne, Australia from March 12-14. The tournament features top six girls from each nation -- four 14s and two 12s -- playing the best of fifteen matches over three days. The United States leads the competition with 14 wins.

* * *
Thirteen year old Madison Brengle won the Teen Tennis singles title in Telford, England and came close to making it two in a row when she reached the final the following week at Les Petits As in France.

* * *
If you have information to be included in Junior News
Contact Us-E-Mail-Marcia@MarciaFrost.com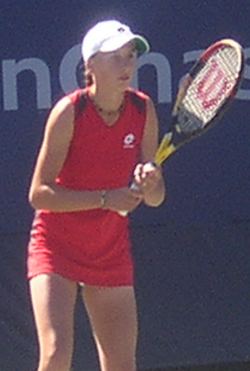 Volha Havartsova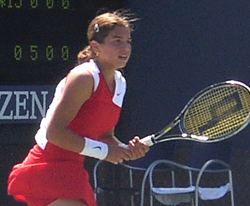 Sonja Ancic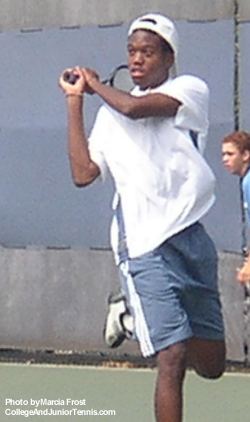 Phillip Simmonds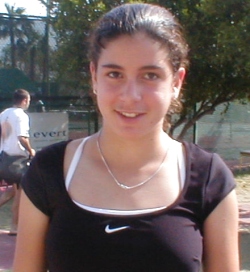 Julia Cohen
Get low monthly rates from the only national not-for-profit vision care company. VSP puts members first.
$12 off on your 1st
GrubHub order with this link!
Return to:
College And Junior
Tennis Homepage