At the 25th Milo Cup in Chile, unseeded Vojislava Lukic of Yugoslavia and hometown hero Jorge Aguilar were the singles winners. Jorge squeezed past Argentina's Martin Alund in the final, 1-6,6-3,6-4, while Vojislava defeated Ukraine's Alyona Tsutskova, 7-6(5),6-3. This was a second straight title for Vojislava who had won the Asuncion Bowl. (Matias Niemiz was the boys singles winner in that event.

* * *
It's been quite a new year for top-ranked Marcus Fugate. After a terrific 2002 that included being named one of Sports Illustrated's "Faces In The Crowd," Marcus was just given the Amateur Athlete of the Year Award by the Rochester Press-Radio Club (he lives near the New York city). He was also honored with the proclimation of "Marcus Fugate Day" on February 22nd.

* * *
Thirteen year old Julia Cohen of the United States picked up her second ITF Junior Circuit title with a win at the Condor de Plata Tournament in Chile. Rafael Arevalo Gonzalez of El Salvador was the boys singles winner there. Doubles trophies went to Jamie Murray and Tom Rushby of Great Britain as well as the United States' Michelle Mitchell and Romania's Agnes Szatmari. It was a second title in as many weeks for Michelle as she had won the singles at the Inka Bowl.

* * *
Somdev Dev Varman of India was a two title winner in February. He captured the Czech International Junior Indoor Championships and the Indian ITF Junior Tournament.

If you have information to be included in Junior News
Contact Us-E-Mail-Marcia@MarciaFrost.com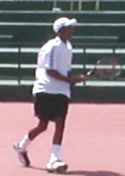 Marcus Fugate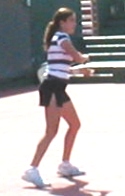 Julia Cohen
Create an Amazon Wedding Registry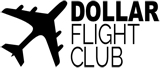 ---
Create an Amazon Wedding Registry
---
Create an Amazon Wedding Registry
Return to:
College And Junior
Tennis Homepage