Saturday, December 9, 2006-Day Three-Day One of Main Draw
Everytime I watch these younger players I am more impressed, and today was no exception. It was hard for me to believe that there were no players on the courts who were older than 11 as I watched the serving and volleying. All the complaining I've listened to (and I can't disagree with most) about the lack of net play in American tennis will have to stop with this new generation.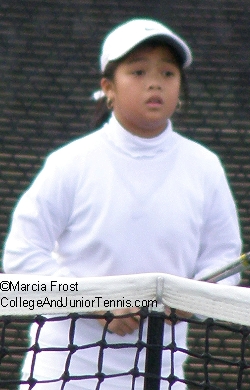 The 1st Annual "Little Mo" International Open has been formatted so everyone is a "winner." All players in the main draws of eight are put into playoffs so each will receive a trophy in the end. It helps keep the disappointment of losing (which is even tougher at this young age) to a minimum.
I wandered most of the day in awe of the talent, but did spend sometime with two of the players I met at the "Little Mo"/Smrikva Bowl this summer -- Daniel Maese (whose parents were kind enough to let me stay in their beautiful home) and Gabriela Umoquoit (pictured right). Both players were 1-1 for the day as the brisk wind blew through the Arlington Tennis Center. I enjoyed watching the players and only wished all the parents had the same sportsmanship their children did.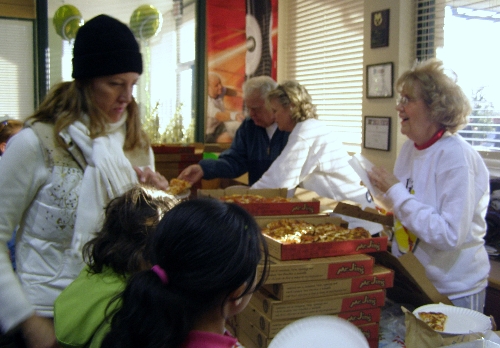 The day ended with a Players Party, complete with pizza and dance contests. It was a great break in the competition for the players. I also have to mention a thanks to Churchs Fried Chicken, a generous supplier of meals to players, parents, coaches and me (love those biscuits!) throughout the tournament.

Until tomorrow,
Marcia Frost