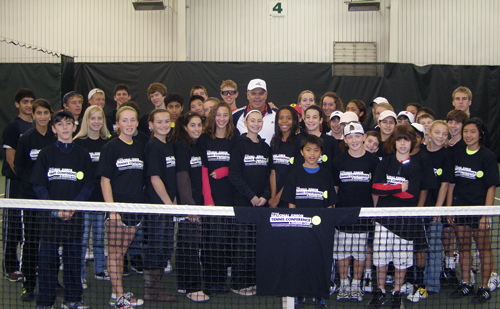 The CARE Academy's 13th Annual National Junior Tennis Conference presented players, coaches and parents with a multitude of information -- as well as a high performance training camp at one of the USTA's Regional Training Centers -- as experts led the weekend long event at the Libertyville and Lincolnshire Tennis Clubs.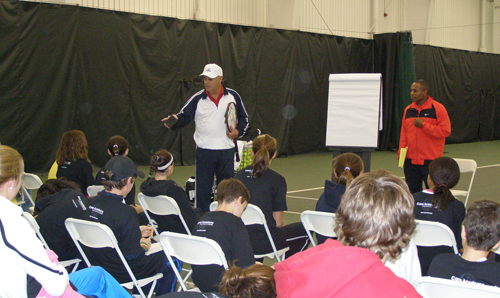 This year's feature speaker was perfect to lead an array of junior tennis parents. Wayne Bryan, who chronicled his experience as father and coach of Mike and Bob (the world's top doubles players, who were also NCAA champions at Stanford), in Raising Your Child to Be a Champion in Athletics, Arts, and Academics
, was on hand to speak with parents and hit with the kids. He gave advice on everything from sportsmanship to scholarships in lively, well-received seminars.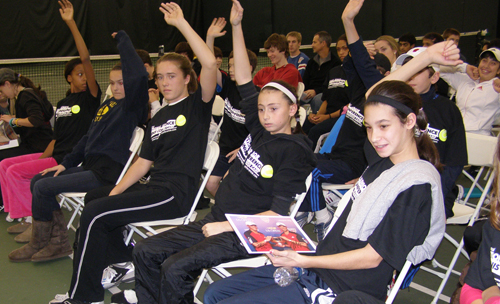 In addition to Wayne Bryan and host (and CARE Academy director) Mark Bey, there were a number of other guests giving advice during the three days of seminars, including: Jack Newman, Managing Director of the Austin Tennis Academy, on "Accountability, Purpose and Respect"; Peter Cameron, Director of the Toronto Tennis Academy, on "What it takes to be a champion"; Andrea Calvert-Sanders, Director of Junior Tennis Competition for the USTA Midwest, on "Player Development Issues and Debate"; and Allen Fox, former Pepperdine Coach and professional player, on "Training Yourself to Think Like a Winner on the Court." Coach Mark Bey ran an especially well-attended seminar on "The Parent's Contribution to Effective Tournament Preparation." And there was a panel discussion of experts on Sports Science (below).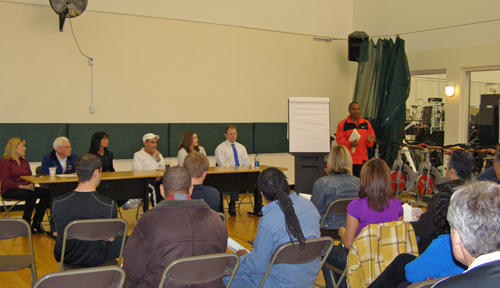 Throughout the weekend there were appearances by college coaches who helped players with information on the college planning conference, including Notre Dame's Bobby Bayliss, Northwestern's Claire Pollard and Alabama's Billy Pate. Erica Perkins, Manager of Junior & Collegiate Competition for the USTA, was also on hand (for more on college planning at the National Junior Tennis Conference, see College Tennis Examiner).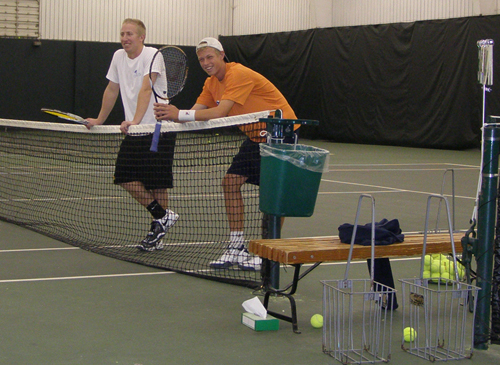 Among those participating in the junior high performance camp and demonstrations were nationally ranked juniors Aaron Chaffee, Chase Curry (above, right), David Beasley, Brooke Austin, Jasmine Minor, Katie Zordani, Penfield Binet, Brienne Minor, Christina Zordani, Gabby Rosales and Julia Schroeder. Penfield Binet, the No. 2 player in Boy's 14 in Canada, was also in attendance, as were three high school seniors who recently commited to schools - Brian Alden (Illinois), Blake Bazarnik (Vanderbilt) and Ben Hoogland (William and Mary) -- and current Iowa players Chris Speer and Marc Bruch (above, left).
There were two people who didn't make it to the 13th Annual National Junior Tennis Conference and they had a very good excuse. Coach Mike Wolf and his star student Jack Sock were all all set to join the conference activities when they were sidetracked as Jack kept winning at the Ravenswood Wine Amelia Island Futures Championships. The 17 year old wildcard actually took it all the way, winning his first professional title.
Marcia Frost
For more information, visit the conference's official site.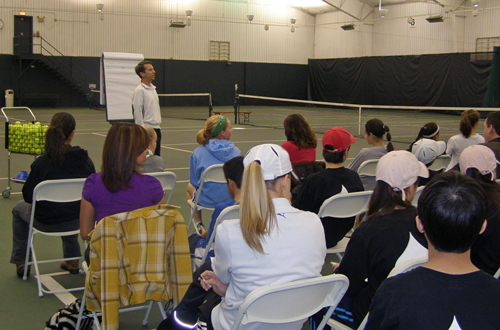 Toronto Tennis Academy's Peter Cameron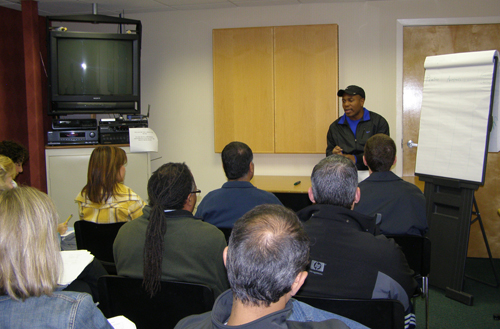 CARE Academy Founder and Director Mark Bey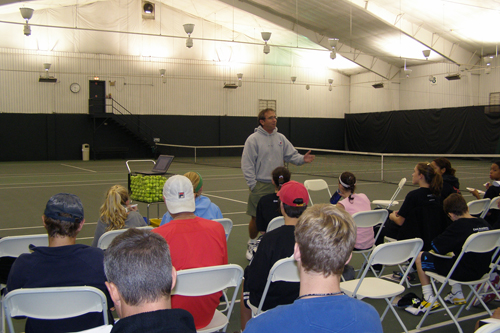 Austin Tennis Academy Managing Director Jack Newman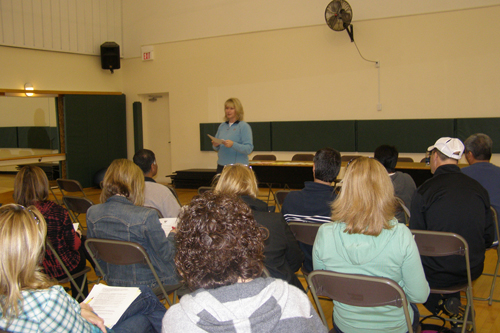 USTA Midwest's Andrea Calvert-Sanders
Create an Amazon Wedding Registry
The best at lower prices
Join SelectVIP today <

Monthly Guides to
College Tennis Planning
Available in Kindle, Print & EBook
for H.S. Seniors
and H.S. Juniors