Tuesday, March 13, 2007-Day Three
There were matches spread out everywhere today under bright skies as the USTA National Spring Championships headed into the round of 16 at the Mobile Tennis Center. It is not unusual for me to gravitate to Eastern players on my first day at a tournament, but they were more than deserving today as nearly half of the players in the girls singles draw came from my side of the country -- and there was a sprinkling of boys as well.
It is, afterall, the dead of winter in the East and these are the players who have not seen outdoor courts for awhile now. Though many did not survive the day, they put on quite a show for the coaches and spectators with one causing an upset and the other on the receiving end of one. I have to admit that -- with so many matches at the same time -- I wasn't able to see as much of each as I wanted. That will have to wait until later in the week.
Nadja Gilchrist appears to be over last year's injuries and today she proved it with a 7-6(0),6-1 win over twelfth-seeded Lauren Megale. I only caught a few points of this match, while I was keeping my eye on a number of others in the same section of courts. It was Nadja's second upset in as many days as yesterday she defeated Emily Gelber (17-32) 6-2,6-2. She'll have a much tougher one tomorrow as she faces the top-seeded Melanie Oudin, who today eliminated Lyndsay Kinstler, 6-1,6-0.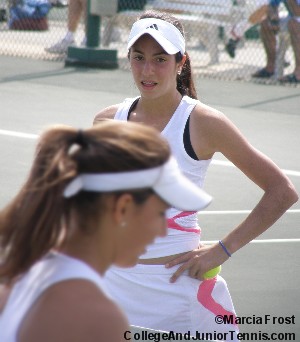 I've seen Ryann Cutillo play a number of times and have always been impressed with her game. I caught quite a bit of the first set with Elizabeth Epstein today and I was still impressed. It wasn't enough to get by alpha-seeded Elizabeth Epstein, though. Also in that row of courts were the McHale sisthers -- a few courts apart with very different results. It was tenth-seeded Lauren who fell to Megan Broderick (17-32), 7-6(7),7-5, while Christina (above) managed to pull it out over Nelly Radeva, 2-6,6-2,6-3. Both were baseline battles of very long points. Not so luky was Emily Fraser, who despite being one of the few girls I've ever seen come straight to net on her first point, fell to higher seeded Keri Wong in straight sets.

Among the remaining Eastern girls, No. 14 Stefanie Nunic overcame an ankle twist (which required a trainer) to take out Hillary Davis, 6-0,7-6(0). No. 13 Shinann Featherston had a quick victory over Rebecca Parks (6-3,6-1) and No. 15 Stacey Lee was the winner over section-mate Lindsay Clark, 6-1,6-2.

As for the boys, New Jersey's Luke Marchese (seeded tenth) kept the hope alive for his section in that draw as he dominated William Beck, 6-4,6-4. I also saw a bit of Steven Williams loss to No. 15 Ryan Kim, closer than the 6-2,6-3 shows, and Jonathan Jaklitsch fall as Ryan Lipman lived up to his No. 3 seeding for a 7-5,6-3 win.

As the matches twindled down I actually got to watch quite a bit of No. 1 seed Reid Carleton and 17-32 Joey Burkhardt, two Floridians. It was a match of controversy and great points and I found it hard to believe in the end that the score was only 6-2,6-2 for the top-seed. There was only one minor upset among the boys with Alex Domijan (17-32) over Tyler Davis (7), 6-4,7-5.

There is a threat of rain tomorrow, but I hope it holds off, because I am looking forward to watching a lot more matches on Wednesday as I showcase more of what the top players from all of the sections have to offer.

Until Tomorrow,
Marcia Frost

P.S. For more reporting from the National Spring Championships, check out Colette Lewis' stories & photos at Zoo Tennis.
click on a photo to enlarge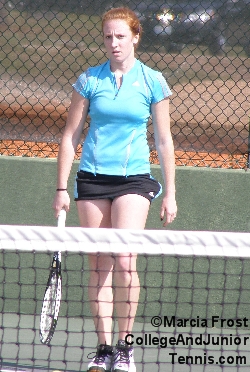 Ryann Cutillo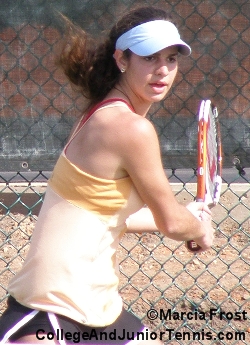 Lauren McHale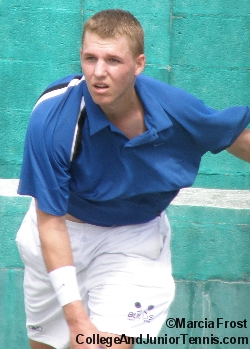 William Beck
Emily Fraser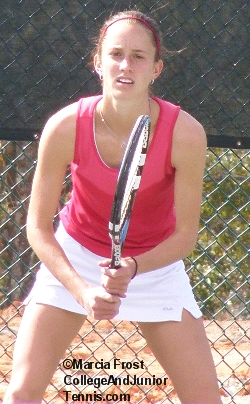 Hillary Davis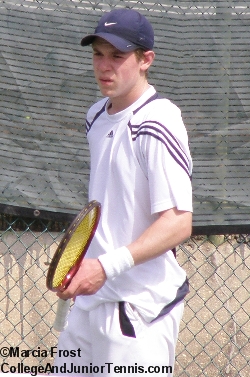 Steven Williams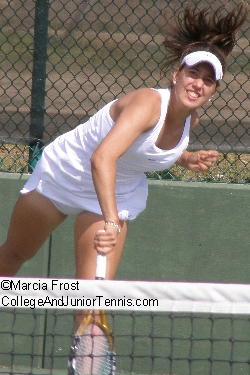 Rebecca Parks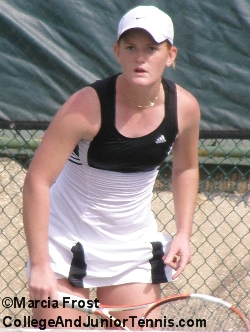 Lindsay Clark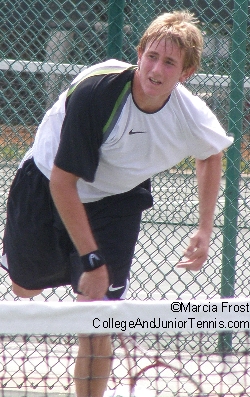 Joey Burkhardt

Monthly Guides to
College Tennis Planning
Available in Kindle, Print & EBook
for H.S. Seniors
and H.S. Juniors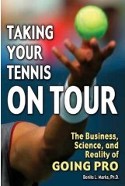 See a review of this book
Return to:
College And Junior
Tennis Homepage