The majority of the world does not distinguish athletes as professional or amateur. That is not the case in the United States. Though the USTA has recently passed a "Call Item" to allow professional players 18 and under to compete in USTA Super National events, the NCAA still has very specific guidelines on amateur status.
Bobby Reynolds-The top-ranked player in the final ITA rankings has decided not to return to Vanderbilt for his senior year and instead turn professional.

---
Andy Mack-The recent winner of the Southwest ITA Circuit event will be playing for Texas.

---
Emily Ellis-One of Kentucky's top players has signed with Lipscomb University.

---
Long Beach State-Beach Tennis has added six players to their women's roster for the fall. They are: Tammy Day, Nicole Bouffler, Sandra Rocha, Krystina Katayama, Jessica Konrad and Jessica Boyer.

---
Brian Baker-After a year of speculation, Brian has decided to forego college tennis and he has turned professional. At the moment he is ranked No. 1 in the world in Boys singles and has held that same position in the USTA National Junior Rankings for most of his teen years. Brian has signed with SFX.

---
Dartmouth-Jessica Kramer, one of the top players in the East, has signed to play for the Big Green.

---
Joanna Roth-The top-ranked Eastern player, who won the Girls' 16 doubles trophy at the Bush Florida Open, will be playing for Princeton.

---
University of Connecticut-Coach Glenn Marshall has inked Christine Burek, who led her high school team to its first conference title, and Allison Adamsky, a four time MVP for her school.

---
Tory Zawacki-After a successful junior career that included the doubles finals at the US Open Junior Championships (with Shadisha Robinson), as well as a run on the pro circuit that produced a win at a $10,000 Satellite, Tory has decided to join the Duke team. Also signed for the Blue Devils was Joanna Troulakis.

---
University of Texas-The Longhorns have four new freshman coming in next year -- Tas Tobias, Hubert Chodkiewicz, Andy Mack and Garrett Snyder.

---
Kelly McCain-The Duke sophomore has decided not to return to school and made her professional debut at the Mecco Cup. Kelly is a two-time All-American who was at the top of the ITA Rankings for most of this past season

---
William & Mary-ITF circuit ranked player Megan Moulton-Levy and top ranked Floridian Emily Mowery have both signed on to play for the Tribes next season.

---
Damar Johnson-The Jamaican who has won the Panama Bowl and the Cable & Wireless ITF Jamaica Junior Championships will play for Louisville during 2003-04.

---
University of Alabama-Women's coach Jenny Mainz has inked Argentinian title holder Maria Muller and ITF player Sonja Nikolic of Germany.

---
Heather Reynolds-After finishing her High School play with an undefeated district record, Heather has chosen to play for Georgia Southern in the Fall.

---
University of Akron-Jennifer Larson, a record holder on her high school team, has signed with Coach Tony Fox. Transfers Jennifer Ales from Pasco-Hernando Community College and Veronique Duchesne from Hillsborough Community College are also joining the team.
---
If you have information to be included in the Status Report, please send it to: Marcia@MarciaFrost.com
Bobby Reynolds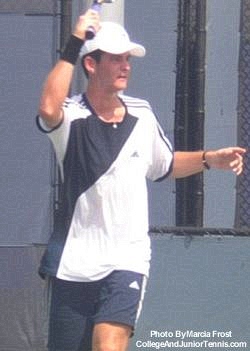 Brian Baker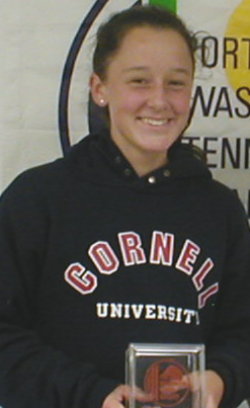 Joanna Roth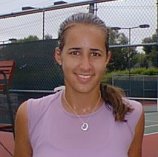 Tory Zawacki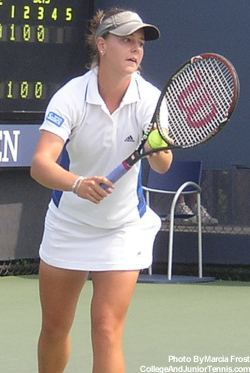 Kelly McCain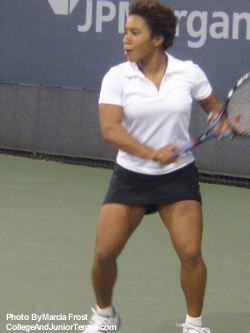 Megan Moulton-Levy
---
Monthly Guides to
College Tennis Planning
Available in Kindle & Print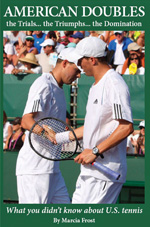 ---
---
Return to:
College And Junior
Tennis Homepage