2003 USTA SUPER NATIONAL
12 and Under SPRING CHAMPIONSHIPS
hosted by the city of Delray Beach
Delray Beach & Boca Raton, Florida - April 13-19, 2003
Wednesday, April 16th

Girls just want to have fun and this group from the Eastern Section was really enjoying themselves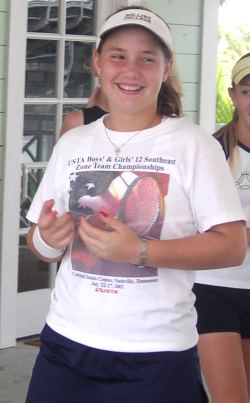 As the weather continued to be perfect so did the games of most of the top seeds. While second-seeded Shinnan Featherston was pushed to a third set by Melanie Oudin, the only one out was Gail Brodsky who was lost in a spectacular four hour marathon to Monica Chow. There was also a long trying match between Jenna Doefler -- pictured right -- and Lindsay Taylor in which the latter managed to squeak by.
I managed to catch most of an exciting consolation match between Alex Ashe -- pictured below -- and William Oliver that was much closer than the 6-4,3-6,6-2 score showed when William moved on to the next round. The compass format of the tournament allows for at least three matches for each player and constant action at the events four locations -- the Delray Beach Tennis Center; Delray Beach Swim & Tennis Club; Boca Country Club; and Boca Swim & Racquet Club. The only difficult part is deciding where to go!
Today I am heading out to the boys' quarterfinals and hope to catch then end of the girls. There are lots more pictures and news to come, so be sure to keep checking back over the next week.
Marcia Frost
Return To 2003 Super Nationals Index
Save up to 30% on your hotel on your next upcoming trip!!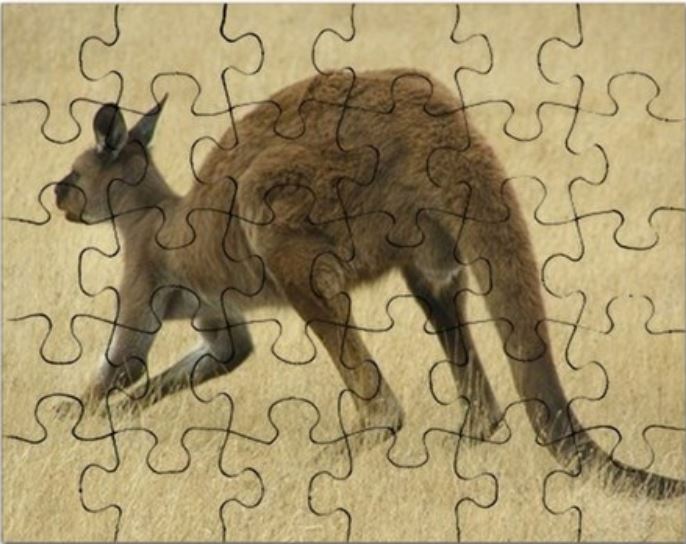 Return to:
College And Junior
Tennis Homepage