12th Annual
TENNIS AGAINST BREAST CANCER
CELEBRITY PRO-AM
Sunday, October 24th
Roosevelt Island Racquet Club - Roosevelt Island, New York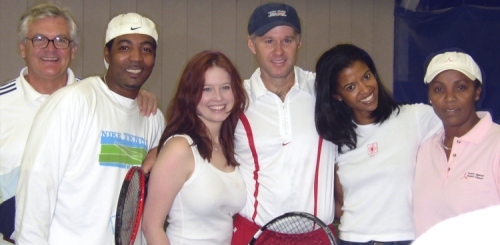 (l to r) Tom Holmes, Phil Rankine, Melissa Archer, Pat McEnroe, Renee Goldsberry and Maureen Rankine
The 12th annual Tennis Against Breast Cancer (TABC) Challenge was a huge success. Over 130 participants helped the worthy organization earn over $9,000. The day featured Round Robins, Pro Exhibitions, Raffles and Auctions all organized by TABC founder Maureen Rankine.
Players and spectators gathered at the Roosevelt Island Racquet Club on Sunday, October 24th. Among those giving their time for the exhibitions were Davis Cup Captain Patrick McEnroe, One Life To Live stars Melissa Archer & Renee Goldsberry, actor Jack Mulcahy (featured in Sex And The City & The Brothers McMillan), Bill Mountford, Director of Tennis for the USTA National Tennis Center, and Roosevelt Island top pro Phil Rankine. Up and coming junior players Stevi Petrelli, Lindsay Clark and Skylar & Jordana Kono showed off their talent during exhibitions with the pros and celebrities.
To end National Breast Cancer Month, TABC will also host Smash and Bash this weekend on the Harvard campus. For more information on this and other Tennis Against Breast Cancer events, visit http://www.TennisABC.org or contact Maureen Rankine at (212) 752-1780, Rankine@tennisabc.org.
---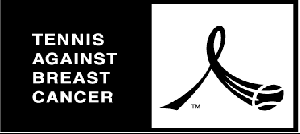 For More Information
---
No Annual Fee
1.5% back on purchases
APPLY NOW
Capital One Quicksilver
---