August 4, 2006-Final Day

It was 1943. Sixty-three years ago the first National Girls 18 Team Championship took place and the team from the East won it. And it hasn't happened since -- until today. The Eastern team of Shinann Featherston, Noelle Hickey, Jacqueline Wu, Lindsay Clark, Katharine Attwell, Stacey Lee and Stefana Petrelli, led by Coach Marian Rosenwasser, have taken the trophy back to the East coast.

I am not going to even pretend for a moment that I am not partial to this team winning. I have watched this particular group of girls mature on and off the court for the last six years as I saw them at the Port Washington Tennis Academy tournament desk and all around the country. They are an incredibly talented group (just ask any of the dozen college coaches around them at all times) and fought hard for this win against some wonderful opponents.
Wednesday didn't go as planned (a lot of that these days!) so I didn't get to see much, but I arrived early on Thursday to catch the semifinals and was not disappointed. The top-seeded Eastern girls were pitted against the fourth-seeded Southern California team. Despite the seeding, everyone felt the edge should go to the latter. Afterall, we were on California hardcourts. What would a group who most play indoors know about that? A lot more than anyone anticipated.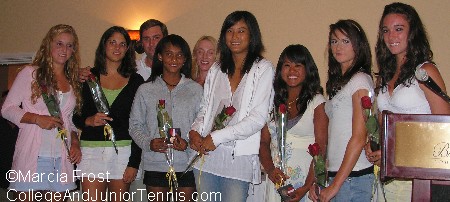 The doubles point went to Southern California (above) and Lindsay Clark dropped to Katarina Reveche for two Southern points, but Stefana Petrelli shocked last year's Girls' 16 National Hardcourt champion Lyndsay Kinstler, 1-6,7-5,6-4, in a match full of long points to get Eastern on the board. Another battle was taking place on court one between Stacey Lee and Alison Ramos. Though Alison had a fairly easy first set (6-2), the second went into a tiebreaker. Despite a match point, she lost it as well as the third set to tie Southern Cal and Eastern 2-2. The California girls did, however, win the third place playoff.
At the girls team event, doubles were played first followed by three singles and then the three other singles went on as courts were available. The final three matches were crutial with the tie and Eastern took them all for a 5-2 lead -- Shinann Featherston over Logan Hansen, 6-1,6-3; Jacqueline Wu defeated Maggie Mello, 6-3,6-4; Noelle Hickey beat Tania Mahtani, 6-4,6-2.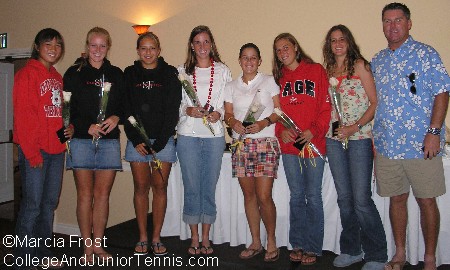 The other semifinal on Thursday was even closer. The Southern section (above) battled Florida to a 4-3 win. Sarah Guzick, Cameron Ellis and Jennifer Meredith swept the first three matches to get Southern revenge for the doubles point and Reka Zsilinszka gave them the fourth. Lauren Embree and Alexis Dorr were victorious for Florida.
Eastern vs. Florida in the finals made for quite a showing of some of the very best players in the country. Shinann Featherston and Lindsay Clark, last year's top-ranked Girls' 16s doubles team, led the way in the doubles point, taking out Reka Zsilinkiska and Claire Bartlett in a match of some of the best doubles I have seen. The crowd just loved it. The next point for Eastern came from Stefana Petrelli, with a quick 6-3,6-2 over Jennifer Meredith, but Southern came back when Cameron Ellis defeated Stacey Lee in a match full of close points to the 6-3,6-3 finish. Noelle Hickey brought it back East over Sarah Guzick, 6-4,6-3, and it looked pretty clear for the Easterners at 3-1, but looks can be deceiving.
It wasn't long before Southern was back in the game as Keri Wong couldn't do anything wrong against Katharine Attwell. That left a score of 3-2 with two left on. It was still anyone's trophy. On center court were two of the nation's top 20 Girls' 18s -- Shinann and Reka -- putting on a crowd-pleaser. The first set score for Reka of 6-1 was very deceiving to anyone who didn't witness the points that seemed to go on forever. Just when you thought it couldn't get better, set two came along and both players proved how they earned their places on the top of the rankings. It was the set that looked like it would never end, but it would turn out not to matter for the team championship because on Court 8 Jacqueline Wu sealed it for the East over Claire Barlett. Reka was saddened when her coach informed her it was over, but she pulled it together to take the breaker and the match against Shinann.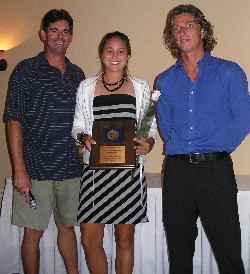 Friday night the team awards were given out at a banquet. Megan Broderick (middle) also received the tournament's Sportsmanship Award. Once again Tournament Director Laurent Lecellier (right) ran a wonderful event with a lot of help from a great staff -- especially Brian Berry (left) and Pua Johnson. Of course, the beautiful California weather and incredible scenery helps make it one of my favorites.
Until next year at the beautiful Blackhawk Country Club (below),
Marcia Frost


Note: My laptop crashed between Illinois and California so I was unable to do daily stories from the USTA National Girls' 18 Team Championships. I apologize for any disappointment and I hope to have things back to normal daily coverage for the Girls' 18 National Hardcourts...Marcia
Click On A Photo To Enlarge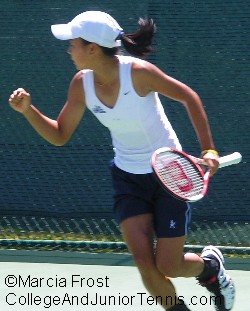 Jacqueline Wu clinched it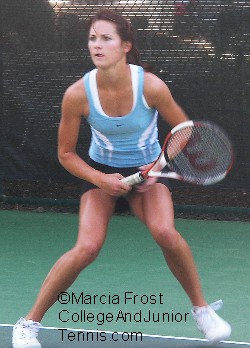 Lyndsay Kinstler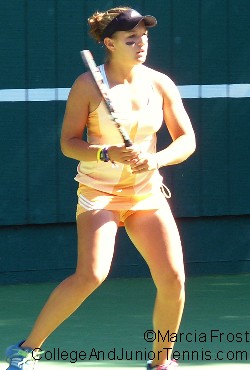 Sarah Guzick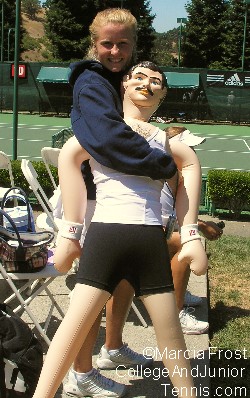 Shinann Featherston with Eastern Mascot "Ed"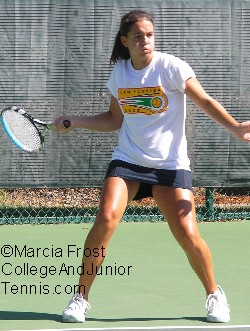 Julia Hushke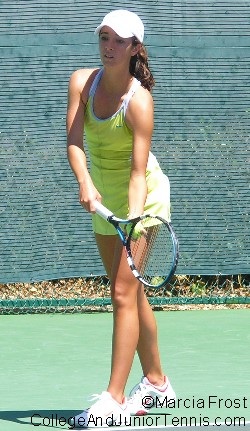 Maggie Mello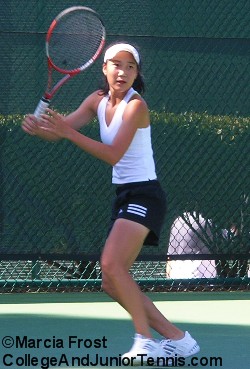 Stacey Lee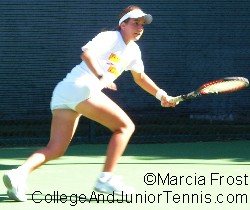 Monica Arguello
Alison Ramos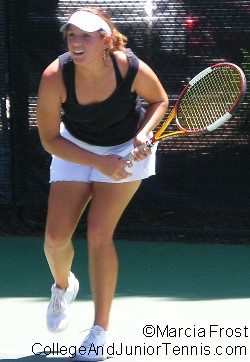 Noelle Hickey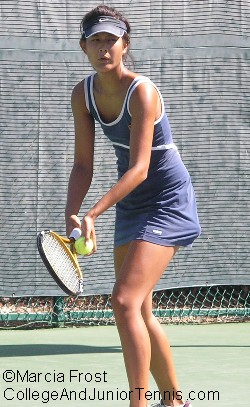 Katarina Reveche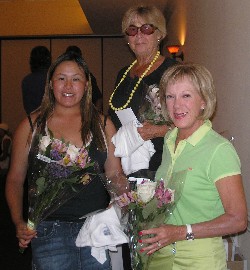 Tournament Referees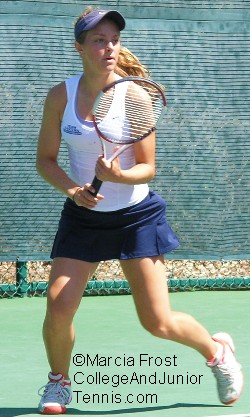 Katharine Attwell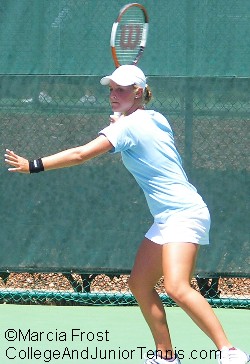 Logan Hansen
---

Monthly Guides to
College Tennis Planning
Available in Kindle, Print & EBook
for H.S. Seniors
and H.S. Juniors
---
---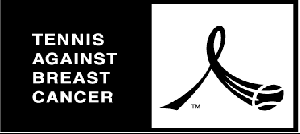 ---
---
---
Return to:
College And Junior
Tennis Homepage